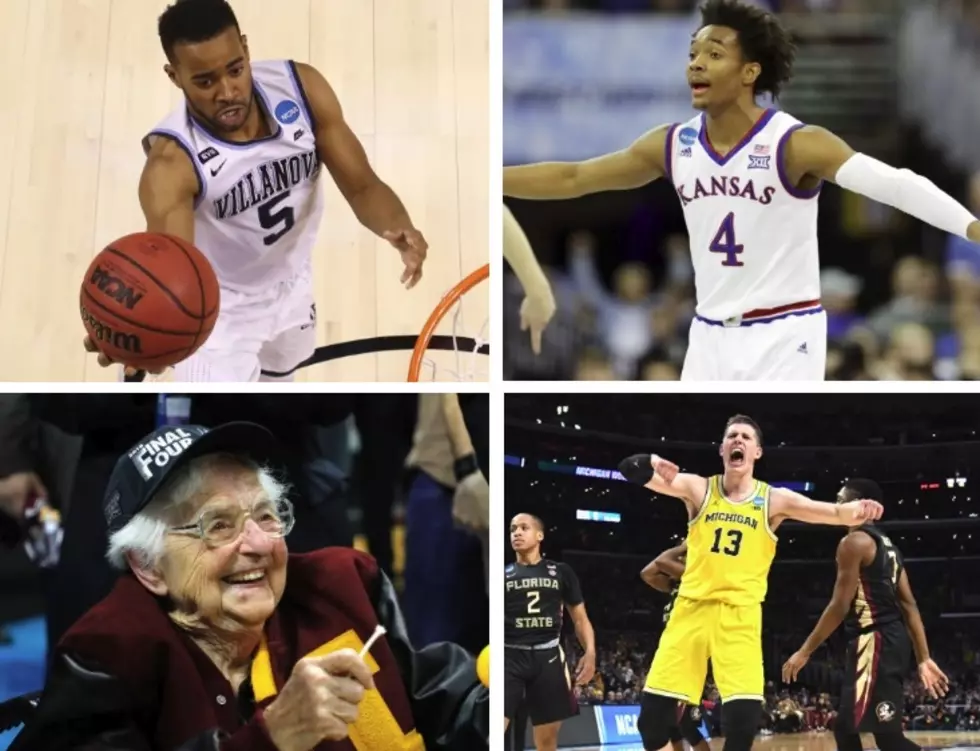 Quiz: Which Final Four Team Should You Bandwagon For?
Getty Images
If you have been living under a rock in the sports world, or you have been distracted by Easter this Sunday, the Final Four is also this weekend with games starting on Saturday. The teams involved this year are Loyola-Chicago, Michigan, Villanova, and Kansas.
Unless you are a fan or alum of one of the schools, chances are you need a team to bandwagon. We have just the solution for you. Give us two minutes of your time and eight questions later, with most not even being about basketball, we'll tell you who to root for in San Antonio this weekend.
Maybe you are in a depression because your team was eliminated, maybe your bracket was busted on the first weekend and you don't know who to root for (looking at you Virginia, Michigan State and North Carolina), or maybe you're being dragged to a Final Four watch party and you have no idea who is playing. Whatever the reason, it's always best to align your bandwagon fandom with an arbitrary internet quiz, so you're welcome in advance.
More From The Game 730 WVFN-AM