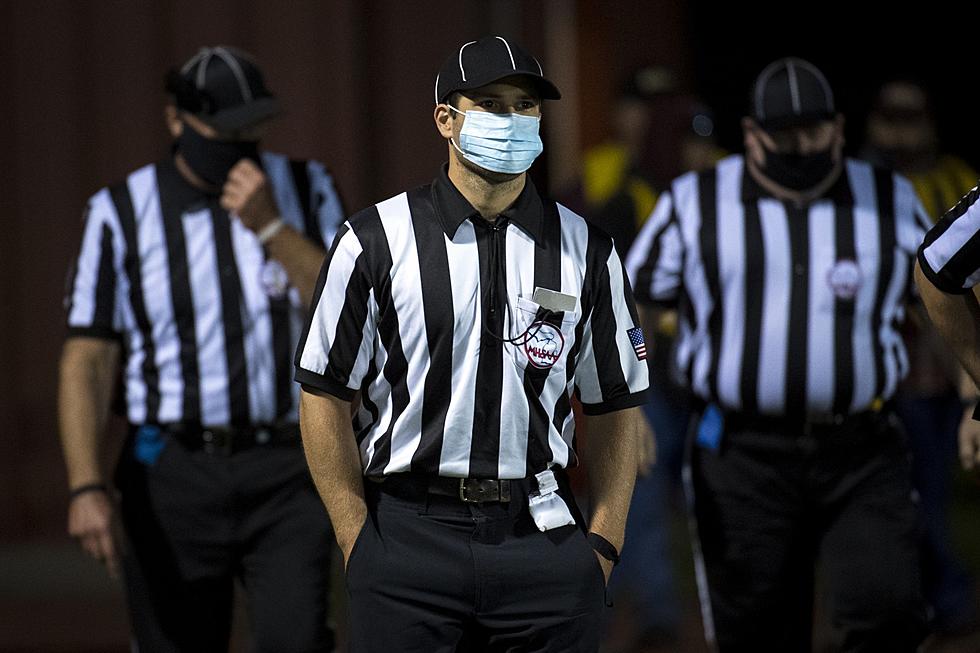 Previewing Sturgis @ Mason Tonight
Getty Images
The Michigan high school football playoffs begin tonight (Friday night) all over the state of Michigan.  288 schools will begin their trek towards state titles in ten different classes.
The game you'll hear tonight on The Game 730 AM WVFN is in Division 3 as the Lansing area's only unbeaten team, Mason, takes on the Trojans of Sturgis High School.
If you don't know much about Sturgis, it's understandable.  They play in the Wolverine Conference down by the Indiana border.  They play teams like Three Rivers, Vicksburg, and perennial state title contender Edwardsburg (who won the Wolverine Conference this season).
However, the Trojans have a terrific running back in Jacob Thompson.  He rushed for 257 yards and a score against the Eddies of Edwardsburg last week (Sturgis lost 58-21).  If he has a big game, Sturgis has a chance in this one.  Their head coach is Chance Stewart, who's in his third year as the head man in Sturgis.
As for the Bulldogs of Mason, they are led by their outstanding senior running back A.J. Martel.  He's over 1,000 yards this season, and his talent is supplemented by excellent receivers in Derek Badgley and Kaleb Parrish, who set the school record for career TD receptions last week in their 57-6 victory over Eaton Rapids.
And Mason's QB is sophomore Cason Carswell, who seems to be getting better and better week by week.  He played a lot as a freshman last season and has started every game this season for sixth-year head coach Gary Houghton.
We'll have pregame coverage tonight at 6:00pm here on The Game 730 AM WVFN.  Brock Palmbos will have interviews with the aforementioned Coach Stewart and Coach Houghton.  He'll also chat with Brian Calloway, the Prep Sports Editor for the Lansing State Journal.
And then Eric "Doc" Love will join Brock from Mason high school for the game broadcast just before 7:00pm.  You can also listen in on The Game 730 AM app on your smart device or thegame730am.com on your computer.
And we'll do our best to keep you updated on all of the other playoff teams playing tonight.  We hope you can tune in!
Mid-Michigan H.S. Football Top 10 (After Week 9)
More From The Game 730 WVFN-AM