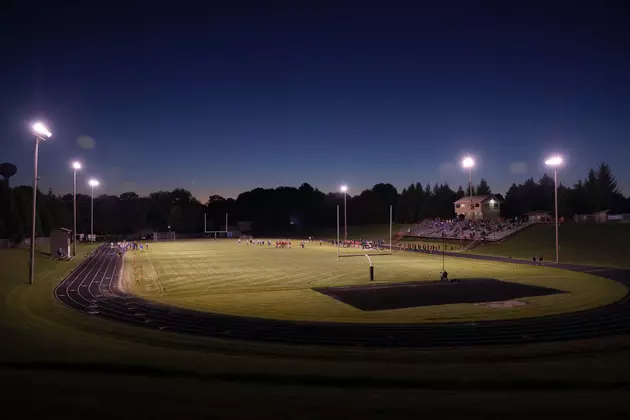 Previewing Mason @ Haslett Tonight
Getty Images
Tonight's game between the 4-0 Mason Bulldogs and the 3-1 Haslett Vikings is for the lead in the CAAC Red as both teams are 2-0 in league play.
The Bulldogs are coming off a big 37-29 victory over Williamston on the road last Friday night. Sophomore QB Cason Carswell threw for 285 yards and four touchdowns on the night.  Carswell has weapons all over the place offensively to help him out.  He's got excellent receivers in Colin Page, Kaleb Parrish, and Derek Badgley.  And one of the best running backs in the area in senior A.J. Martel.
As for Haslett, they're led by one of the most explosive players in the area, if not the state, in senior return man Nakai Amachree.  He's had a handful of kick returns for touchdowns this season.  And he had two of them against DeWitt in Week 1.  Their quarterback, Isaac Pavona, threw five touchdown passes in the Vikings 57-13 victory over Eastern last week.
The winner of this game will have the inside track to the CAAC Red title with two league games remaining.  Last year, it was a three-way tie between Williamston, Haslett, and Mason.
We'll have coverage on the Mason-Haslett game right here on The Game 730 AM WVFN starting with the pregame show at 6:00pm.  And then just before 7:00pm, Brock Palmbos and Erik "Doc" Love have the call from Jamie Gent Stadium.  You can also listen to the game at thegame730am.com or on The Game 730 AM app on your smart device.
We'll also do our best to keep you updated on the other top games in the area tonight.  They include:  Holt at DeWitt, P-W at Fowler, and Bath at Laingsburg.
Lansing-Area H.S. Football Top 10 (After Week 4)
More From The Game 730 WVFN-AM