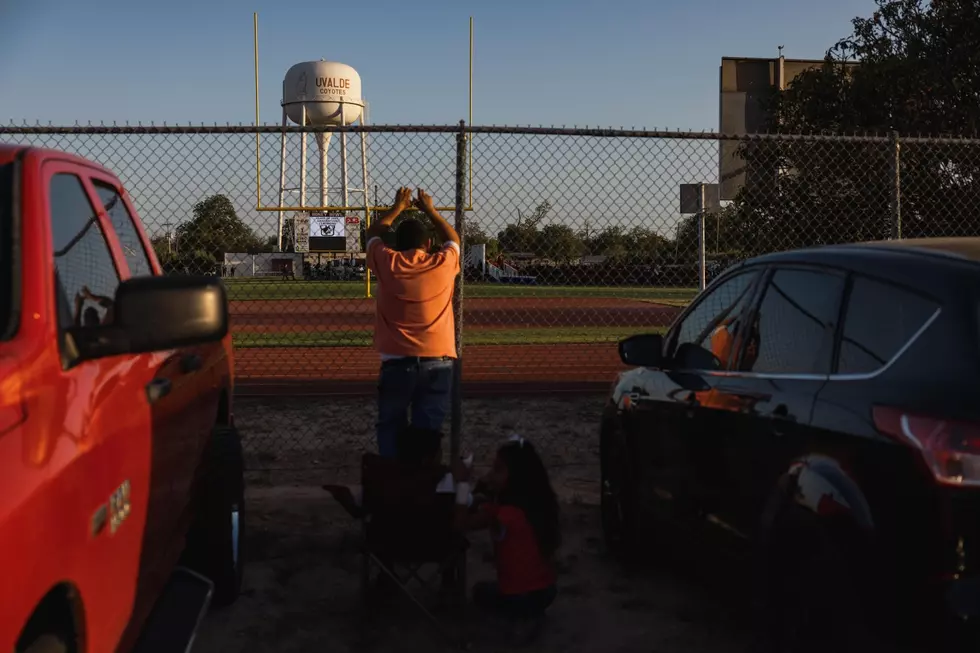 Previewing Haslett @ Williamston Tonight
Getty Images
Tonight's broadcast of high school football features longtime rivals in Ingham County.  It's the Vikings of Haslett visiting the Hornets of Williamston.
Haslett enters this contest at 4-2 overall and 3-1 in the CAAC Red.  The Vikings are currently ranked 27th in the Division 3 playoff point rankings with three weeks remaining in the regular season (the top 32 in playoff computer points make the playoffs).  So a win over arch-rival Williamston would certainly boost their chances for the postseason.
As for Williamston, they are 5-1 overall and 3-1 in the CAAC Red.  The Hornets are ranked 9th in the Division 5 playoff point rankings.  Therefore, a win over arch-rival Haslett would basically guarantee a playoff bid for the Hornets.
Haslett is led by the explosive do-everything junior Nakai Amachree, who has returned multiple kicks for touchdowns this season and is getting Division I looks in the Mid-American Conference and in the Big Ten.  They are coming off a big 42-6 victory over Fowlerville last Friday night.  The aforementioned Amachree accounted for three touchdowns on the night.  Haslett is coached by Brad Thomas, who's in his third season at the helm.
The Hornets are led by their excellent senior quarterback Alex Petersburg, who accounted for four touchdowns in Williamston's 46-20 victory over St. Johns last Friday night.  They also have top-notch players in Joey Mahaney, Noah Dunckel, and Brooks Cline.  22nd year veteran head coach Steve Kersten mans the sidelines for the Hornets.
You can hear the broadcast of Haslett @ Williamston right here on The Game 730 AM WVFN starting with the pregame at 6:00pm with Brock Palmbos.  And then just before 7:00pm, Erik "Doc" Love joins Brock from Larkin-Nortmann Memorial Field in Williamston for the call of the game.
You can also listen on thegame730am.com or on The Game 730 AM app on your smart device.  We hope you can join us tonight!
Lansing-Area H.S. Football Top 10 Teams (After Week 6)
More From The Game 730 WVFN-AM