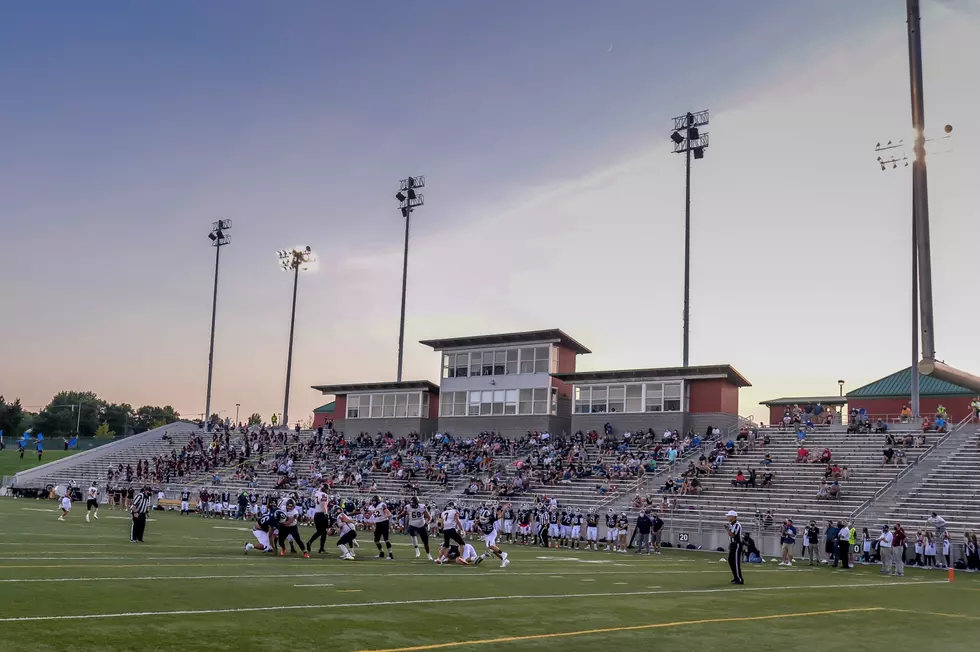 Previewing Grand Ledge At Holt Tonight
Getty Images
It's a rematch of the CAAC Blue co-champions, as 8-2 Grand Ledge visits 7-3 Holt for the Division 1 district title tonight at Mike Smith Memorial Stadium in Holt.
We say rematch as these two arch-rivals plays back in Week 3 at Grand Ledge.  Holt won the first matchup 14-6 as the Ram defense forced five turnovers and blocked a punt for a safety to help them win the game.
Since then, the Grand Ledge Comets have been outstanding, especially on offense.  After suffering an injury early in the season, quarterback Shawn Foster has been on a tear.  He rushed for 396 yards and seven touchdowns (yes, that's right.  SEVEN touchdowns!) against DeWitt.  He rushed for almost 250 yards and four touchdowns in Week 9 against East Lansing.  And he "only" rushed for 188 and three touchdowns in last week's playoff victory over Brighton.
As for Holt, their defense has been outstanding for most of the season.  Guys like Isiah Foster, Isiah Denning, and Carloes Speed lead the way for coach Chad Fulk's Rams.  They held East Lansing to 13 points in a victory in Week 8.  They held Ann Arbor Huron to 8 points in a Week 9 win, and held Hartland to 7 points last week in a 14-7 victory last week at home.  Offensively, the Rams are led by QB Seneca Moore, running back Bryce Cornelius, and all-purpose Isiah Foster.  Foster was instrumental in Holt's Week 8 16-13 victory over East Lansing.
You can hear the Grand Ledge at Holt game here on The Game 730 AM WVFN.  Brock Palmbos will have the pregame at 6:00pm.  And then Erik "Doc" Love will join Brock with the game coverage just before 7:00pm.  You can also hear the game on The Game 730 AM app on your smart device.  And on thegame730am.com on your PC.
Lansing-Area H.S. Football Top 10 Poll (After Week 10)
More From The Game 730 WVFN-AM