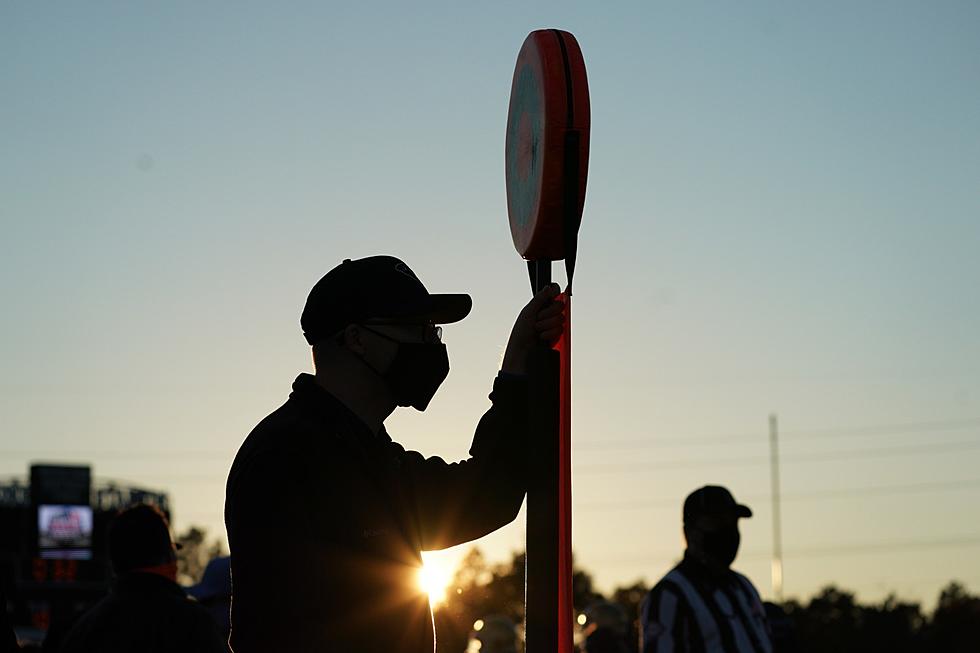 Previewing Grand Ledge at East Lansing Tonight
Getty Images
It's the regular season finale for high school football throughout the state of Michigan and we've got longtime rivals Grand Ledge at East Lansing tonight on The Game 730 AM.
Both teams are 6-2 overall, 4-1 in the CAAC Blue.  And the winner will share the CAAC Blue title with Holt, who clinched a share last week when they beat East Lansing 16-13.
The Trojans have won four straight in this series, including last year's 27-12 triumph at Grand Ledge.  Their head coach is Bill Feraco, who is in his 19th year at the helm in EL.
Despite injuries to starting running back Kanye Jackson, sophomore Jace Clarizio has stepped in his place and played well.  He had over 100 yards rushing and two touchdowns last week against Holt.
As for the Comets of Grand Ledge, they're led by do-everything QB Shawn Foster.  The son of former Sexton HS star and MSU player Shawn Foster.  After dealing with some injuries earlier in the season which kept him out for a time, he has stepped forward and played outstanding.
His 396 yards rushing and SEVEN touchdowns scored against DeWitt a few weeks back put him in the Michigan High School Athletic Association record books.
Both teams are likely in the upcoming playoffs even if they lose (Grand Ledge in Division 1, East Lansing in Division 2), but you can expect lots of intensity at Lynn C. Adams tonight as both teams want to add a CAAC Blue championship banner to their trophy case.
You can hear the game on The Game 730 AM WVFN tonight, beginning with the pregame at 6:00pm with Brock Palmbos.  And then Erik "Doc" Love joins Brock from East Lansing HS for the game coverage just before 7:00pm.
You can also hear the game on thegame730am.com or on The Game 730 AM app on your phone or on you Smart device.
Lansing-Area H.S. Football Top 10 (After Week 8)
More From The Game 730 WVFN-AM