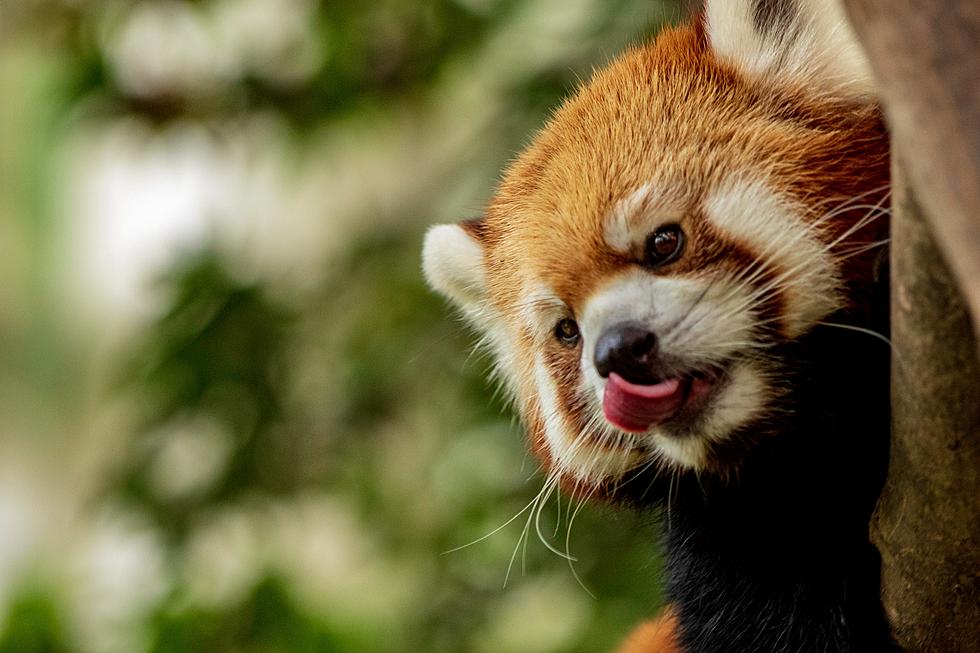 Potter Park Zoo Welcomes New Red Panda Cubs
Michael Payne/Unsplash
I just took my nephews to Potter Park Zoo for the first time last week. There's been so many new faces and we wanted to meet them.
We had the pleasure of seeing Sophie, the new prehensile-tailed porcupine and Jaali, the black rhino calf, before he moves to his new home this fall.
When we were there, we were wondering if the red panda cubs had been born because there was only one sleepy red panda in the exhibit. Turns out, they were born just a few days before our visit!
The baby red pandas we've all been waiting for have finally arrived at Potter Park Zoo!
Not only were the staff at the zoo celebrating the fourth of July, but they were also welcoming new life into the world.
Look at how itty bitty they are!!
According to Potter Park Zoo's blog, their red panda, Maliha, gave birth to two cubs early in the morning on July 4, making her a second time mother.
The cubs are doing well and resting with their mother in an off-exhibit nesting box. Veterinary staff has been monitoring the babies closely through a camera in the box in order to make sure they remain in good health.
Did you know that newborn red pandas are born deaf and blind? They don't usually open their eyes for about two weeks after birth.
For more adorable pictures of the cubs, visit Potter Park Zoo's blog.
If you plan on visiting the zoo anytime soon, with how much rain we've had, make sure you wear your bug spray! The mosquitoes were terrible when we went last week.
Curious as to why the mosquitos seem worse lately? You can read more here.
LOOK: Stunning animal photos from around the world
From grazing Tibetan antelope to migrating monarch butterflies, these 50 photos of wildlife around the world capture the staggering grace of the animal kingdom. The forthcoming gallery runs sequentially from air to land to water, and focuses on birds, land mammals, aquatic life, and insects as they work in pairs or groups, or sometimes all on their own.
SEE MORE: Potter Park Zoo, Then and Now
More From The Game 730 WVFN-AM