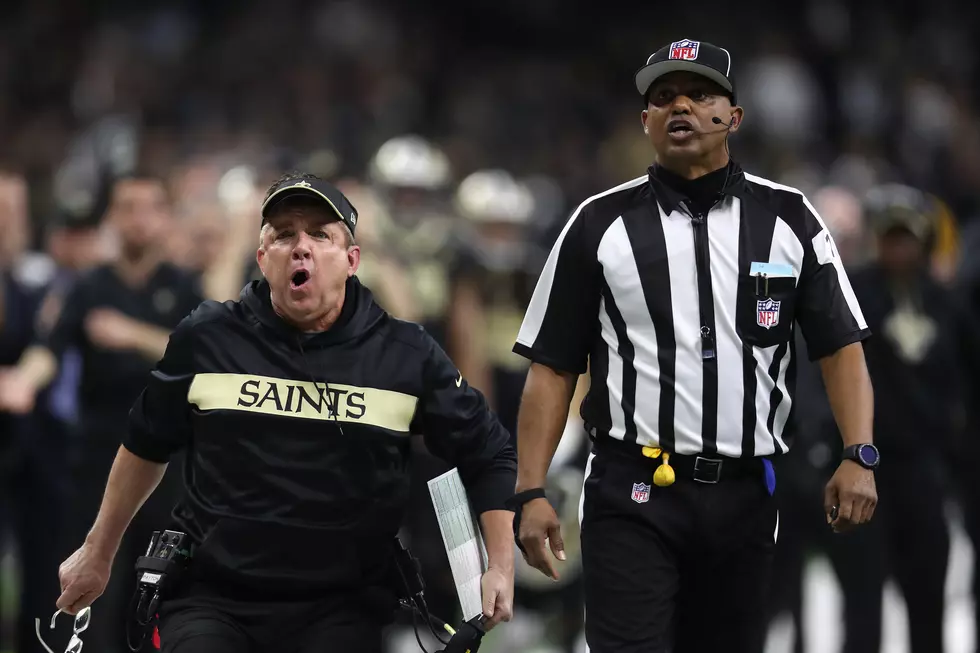 Petition For Saints-Rams NFC Championship Rematch Goes Viral
Chris Graythen, Getty Images
Do you want to see a rematch?
If you're a Saints fan, you are DEFINITELY not happy with the outcome of the NFC Championship game. Now Black & Gold fans are pooling together to have their voices heard: WE WANT A REMATCH.
A Change.org petition demanding a rematch has well over 70,000 signatures at the time of this post. The creator, Terry Cassreino requests a rematch due to the "refs' inability to properly officiate the game."
Refs missed a blatant pass interference call against the Los Angeles Rams late in fourth quarter of Jan. 20 NFC Championship game, possibly costing New Orleans Saints a trip to the SuperBowl. Due to refs' inability to properly officiate at the game, we the undersigned want a re-match against L.A. on Sunday, Jan. 27. It's the only fair solution to this travesty of epic proportions.
Although highly unlikely, the NFL rulebook actually has an article that describes how a rematch could possibly come into play. Will this petition help? I'm not sure, but as Saints fans scramble to make sense of that egregious non-call, this is where they are focusing their energy.
More From The Game 730 WVFN-AM