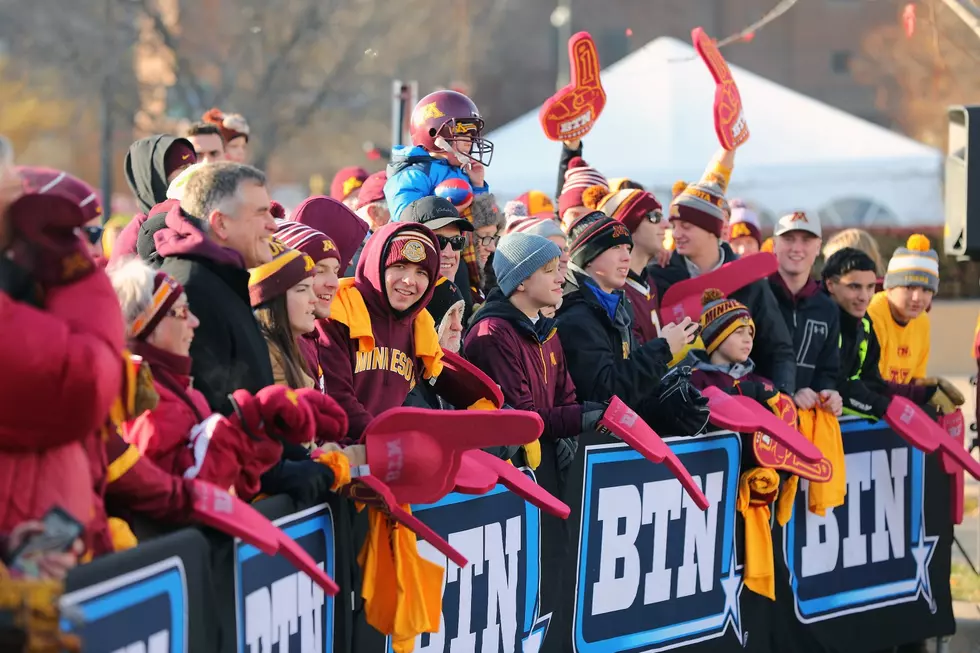 On This Day, 15 Years Ago…Hello To The Big Ten Network
Getty Images
Yes, it was 15 years ago today (August 30th, 2007) that a new era in sports television began.
It began the era of collegiate conferences producing their own content and covering conference-specific sports 24 hours a day on television.
It was 15 years ago today that the Big Ten Network went on the air:
After some initial struggles with pretty much everything, the Big Ten Network (BTN) has slowly grown into something that many people originally thought was a horrible financial mistake, but became something that has turned out to be visionary.
Then-Big Ten Commissioner Jim Delaney championed BTN from the start.  It was his baby.  And it got off to a rollicking start the following day as the first game they ever broadcasted was Michigan's epic and awful football loss to Appalachian State in Ann Arbor.
Here's Sports Illustrated's recap of that game.
They had major problems with lack of sponsors at the start (remember, Rotel Diced Tomatoes with Velveeta Cheese Spread was their only one for awhile?), but that worked itself out over time.
Even though it doesn't get a lot of viewership, it has afforded opportunities for the non-revenue sports to get more exposure (including the Olympic sports).  That's a good thing.
And for the most part, BTN has stayed away from the debate shows, and the "hot take" culture that has invaded ESPN and other cable networks.  I think that's a good thing as well, IMO.
And kudos to Dave Revsine and Mike Hall, who both took chances on their careers by leaving ESPN to head to Chicago to join a brand new network strictly covering college sports.  They have become major staples at BTN.
And now, with the new multi-billion television deal set to begin next year, BTN will become even a bigger player going forward.
Happy Birthday, Big Ten Network!  Here's to many more.
Here's Why The Big Ten Doesn't Need Notre Dame
Notre Dame will reportedly remain independent in football for the foreseeable future thanks to an impending new TV deal with NBC that pays significantly more.
Despite how it may appear, it's not a particularly crushing blow to the Big Ten to be rejected by Notre Dame yet again. In fact, in a relatively short amount of time roles may reverse — it could be Notre Dame who needs the Big Ten.
More From The Game 730 WVFN-AM