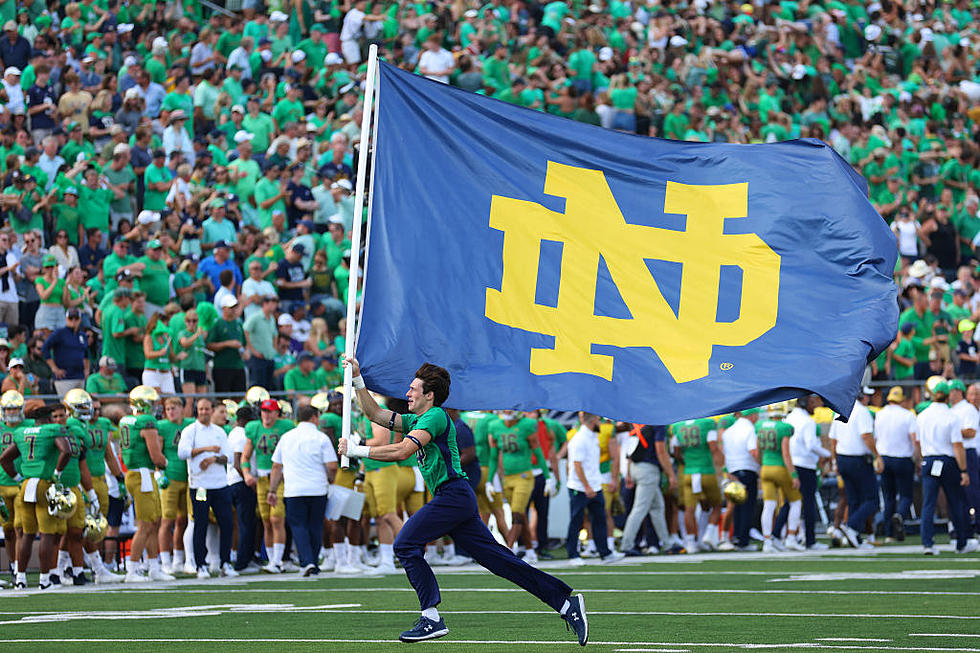 Here's The Latest Evidence Notre Dame Football Ain't Joining A Conference Any Time Soon
Getty Images
Jack Swarbrick took over as athletic director at Notre Dame in 2008, when many were questioning whether the Fighting Irish were relevant anymore as the national power it had built its brand on.
In 2024, Swarbrick will step down from the post he's held for the last 15 years, leaving Notre Dame in a far better place than he found it.
Part of that is because Notre Dame's cherished football independence appears to be secure, even in the current day and age of college football, where security is at an all-time premium. The Big Ten's new long-term media rights partnership with NBC gives the network another much-needed college football product to market adjacent to Notre Dame, its premier offering. That gives Notre Dame more security in its business relationship with the network, which is absolutely vital to the school remaining independent in football.
Notre Dame's current deal with NBC expires after the 2024 season, at which time the Fighting Irish are expected to re-up for upward of $60 million per year, and maybe even as high as $70 or $80 million. You know what would really help ND in driving that kind of bargain? Having one of NBC's own at the helm of the athletic department in South Bend.
Whaddya know, that's exactly what Notre Dame is doing.
NBC Sports Chairman Pete Bevacqua will succeed Swarbrick as Notre Dame athletic director in 2024, the school has announced. Bevacqua, who graduated from Notre Dame in the early '90s after walking on to the football team as a punter, has run NBC Sports since 2018. He was intimately involved in striking the network's new partnership with the Big Ten.
Bevacqua will take over in South Bend just as Notre Dame enters into its next TV deal. That timing isn't serendipitous — it's calculated. It's just the latest evidence that the school the Big Ten has been chasing after for several decades, with every advance unrequited, will remain independent for the foreseeable future.
Here's Why The Big Ten Doesn't Need Notre Dame
Notre Dame will reportedly remain independent in football for the foreseeable future thanks to an impending new TV deal with NBC that pays significantly more.
Despite how it may appear, it's not a particularly crushing blow to the Big Ten to be rejected by Notre Dame yet again. In fact, in a relatively short amount of time roles may reverse — it could be Notre Dame who needs the Big Ten.
What Could Happen In The Aftermath Of The Big Ten Poaching USC and UCLA
USC and UCLA are defecting the Pac-12 for the greener (read: richer) pastures of the Big Ten. This development sends the already-chaotic world of college sports into further chaos. Here's what could happen next.
More From The Game 730 WVFN-AM