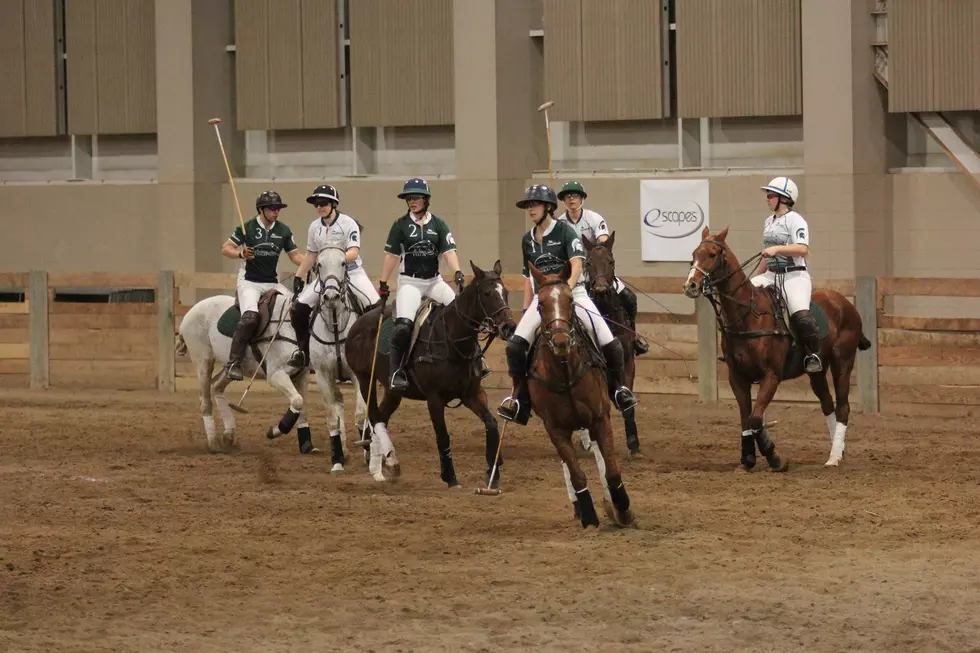 MSU Polo in East Lansing Saturday
FB Courtesy Photo
While trying to get some work done yesterday morning, I was distracted by random Facebook postings. Again.
A friend indicated that he was interested in attending the MSU Polo Match coming up at the MSU Pavilion this Saturday. Somone commented, "Wow, you don't see a lot of polo matches around here..."
I reached out to the MSU Polo Club for info about their event Saturday and Anna Munie, MSU Polo Club Advisor, and she enthusiastically shared the plan for this Saturday's "Polo at the Pavilion" event, 2-3:30 PM.
Basically, you'll be watching "hockey on horseback". For $10.
They'll break down the rules of the game, scoring, equipment and talk about the horses. Might be a fun fix for the winter blahs.
Munie says, "Most of our students have no polo experience at all when they start
with the club, but we teach them from the ground up."
MSU Polo has 14 of its own horses, and the club is  responsible for all of the upkeep and maintenance of them The event Saturday is a fundraiser to help raise money for the care of the polo ponies to keep them happy and healthy.
More From The Game 730 WVFN-AM