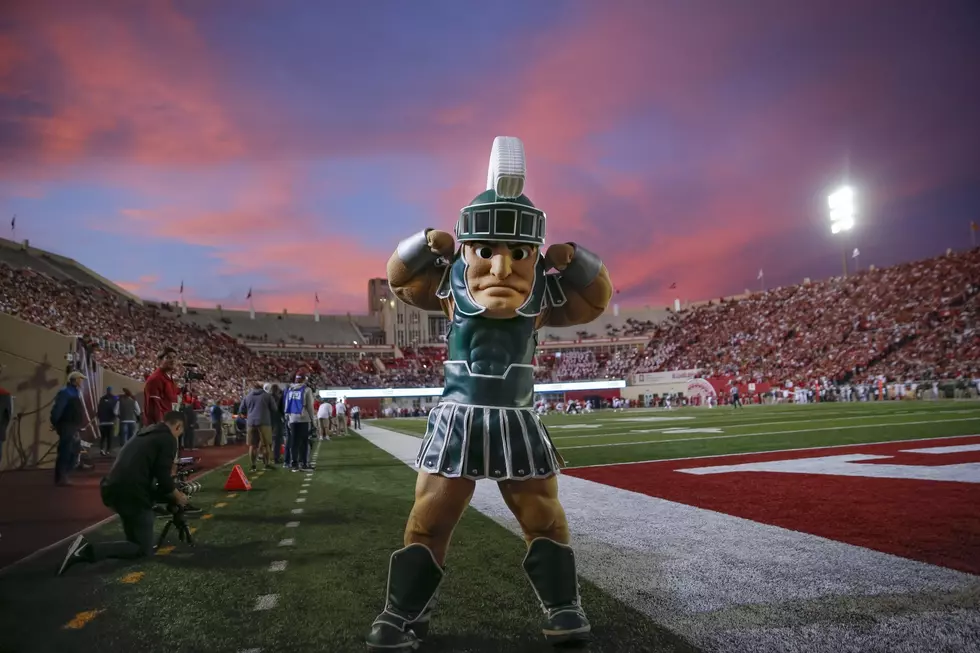 MSU 2019 HOF Class Announced by School
Sparty in Indiana - where the beer flows...Getty Images
This year's five-person class features former national champion hockey player Mike Donnelly, football great Dan Bass, basketball player Mike Robinson, track star Karen Dennis, and wrestler Tom Milkovich.
Donnelly led the nation in goals scored as he led the Spartans to the NCAA title in 1986, scoring the game-winner in the 3rd period in the national title victory over Harvard.
Bass, a Bath, MI native, was a member of the Big Ten championship squad of 1978. He still holds the school record for longest interception return for a touchdown, which he accomplished in a game against Wisconsin in 1978.
Robinson still holds the highest career scoring average in school history, with a 24.4 points per game average in his three seasons in Spartan green.
Dennis was a national champion sprinter during her time in East Lansing, winning the AIAW 220 meter dash in 1975. She later became the women's track coach at MSU.
Milkovich was the NCAA champion at 142 pounds in his junior season of 1972. He was also a four-time Big Ten champion in wrestling.
The five will be inducted on October 24th and will be recognized two days later during the Penn State @ MSU football game at Spartan Stadium.
More From The Game 730 WVFN-AM