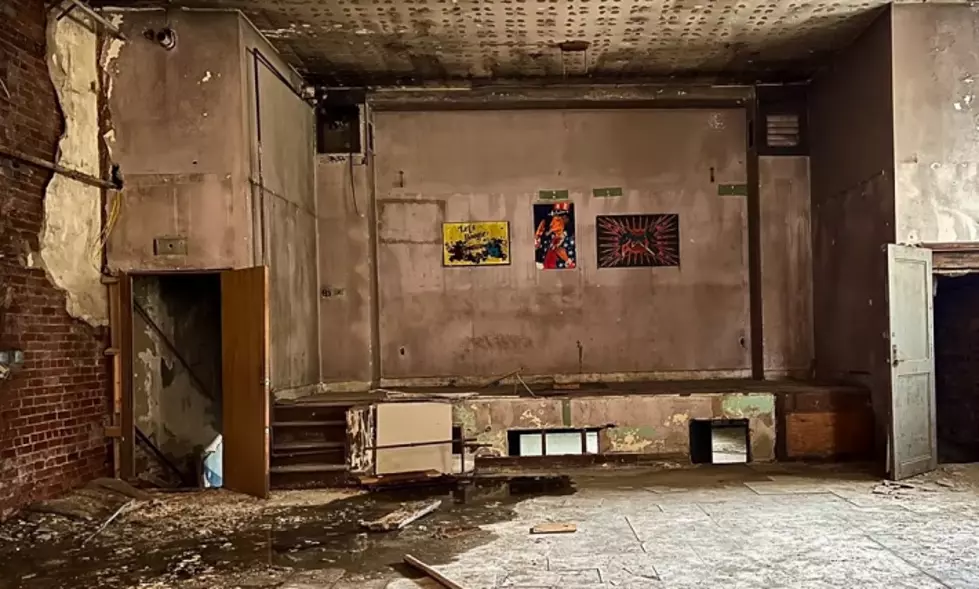 Inside the Abandoned, Historic 'Midget Theatre' – Dayton, Ohio
Once Occupied, youtube
WARNING: Under no circumstances should you enter this property. By doing so you risk bodily harm and/or prosecution for trespassing on private property. 
This is kind of an edgy article because of the name of the theater...so the only time I will use that particular word is in the article title.
This theater was/is located at 1019 W. Third Street in Dayton, Ohio. This was an honest-to-gosh nickelodeon – just five cents admission for a package full of shows.
Originally a harness shop beginning in 1874, the owner passed away in October 1909. The owner's widow sold off a portion of the property in 1912 to Harry Mory, who proceeded to build a theater on the grounds. Once finished, he leased the theater to brothers Sherman and Benjamin Potterf.
The theater was named after Sherman, who was a little person and used to perform with Kohl & Middleton's Dime Museum.
Sherman named the theater after his diminutive size – a term that is considered derogatory in the 2000s, but highly acceptable at the time. The theater opened it's doors to the public on September 6, 1913, managed by Sherman, and nicknamed "The Home of Quality Photo Plays." Sherman was not the only Little Person to grace the theater; many times he hired traveling troupes of Little People to perform at his venue...and there were many, many of those traveling entourages throughout the country.
FAST FACTS ABOUT THE THEATER (according to cinematreasures.org):
1) Only 300 seats
2) $33,000 construction cost
3) Comfy opera chairs
4) Toilets for men and women
5) A Wurlitzer orchestra piano
6) Velvet drapes
7) Drop curtain featuring a painting of the original Third Street bridge
8) Candy & soda shop
The theater had stage plays, live performers, and silent films, drawing crowds almost every night. Many times customers had to be turned away, due to the limited number of only 300 seats.
In 1917, Sherman and Benjamin sold the theater, which was re-sold a few more times until 1927 when a blaze just about threatened its existence. Not much harm was done, but nevertheless, the theater closed in 1928....partly due to newer, competing movie palaces.
Afterward, the building was used through the 1970s-1980s as an apartment complex, barber shop, beauty school, bootleg booze outlet, boys & girls club, gym, hall, Salvation Army church, and small storefront.
So now take a look inside this curious relic of the past – something of which we will probably never, EVER have again.
The Midget Theatre: Dayton, Ohio
MORE COOL STUFF:
Michigan's Wagons, Early 1900s
Vintage Michigan Airports
Discontinued/Vintage Bubblegum & Chewing Gum
More From The Game 730 WVFN-AM