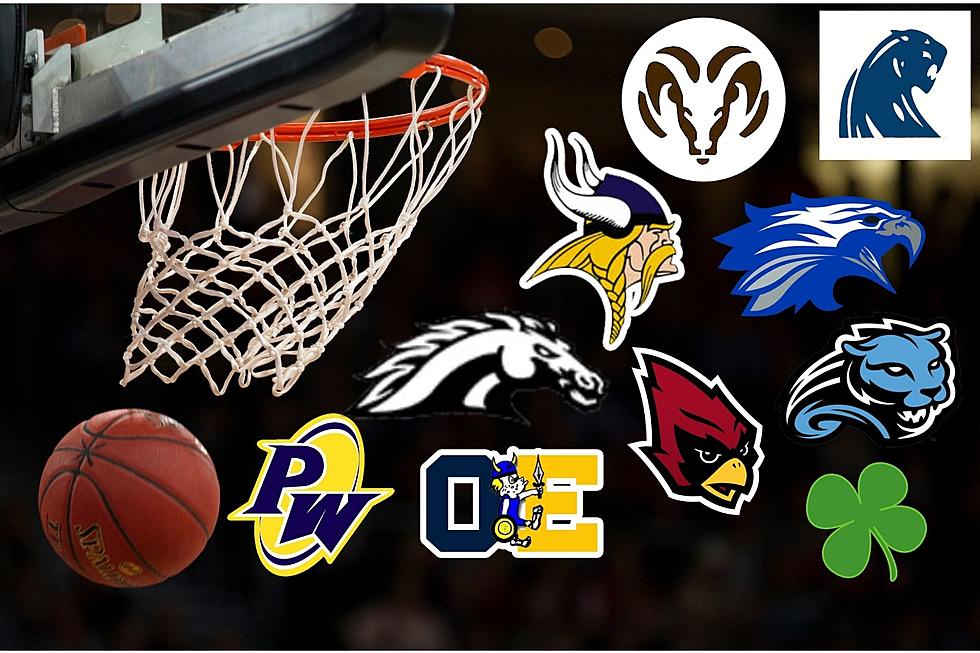 Mid-Michigan High School Girls Basketball Top 10 Teams
Canva
With a vast majority of the 38 area high school girls basketball teams taking the holidays off, now is a good time to get everybody caught up as to how the area teams are doing so far.
The girls started right after Thanksgiving, so they're a week further along in their season than the boys are.  As of this writing (morning of December 21st), there are seven unbeaten teams left in the Lansing-area, while six other teams have only one loss on the season.
Ok, here's a look at the top ten girls teams in the area so far:
Mid-Michigan High School Girls Basketball Top 10
Here's a look at the top 10 teams in the Lansing are in girls basketball at the holiday break.
Remember, we have two area teams who are defending state champs in Portland (Division 2) and Fowler (Division 4), while East Lansing (Division 1) won a regional title.  And Lansing Catholic (Division 2) and Leslie (Division 3) won district titles last season.
Other teams around the area to look out for are:  In the CAAC Blue, East Lansing and Grand Ledge.  In the CAAC Red, watch for Williamston and Fowlerville in addition to Haslett.  In the CAAC White, Ionia and Charlotte are off to decent starts as well.
In the GLAC, Stockbridge, Olivet, and Lansing Christian look good.  And the stacked CMAC also has quality teams like Potterville, Laingsburg, and Saranac challenging the top teams that you see in the top ten list.
Do any of the top teams have a chance at a state title this season?  What do you think?  Do you agree with the list so far?
By the way, the area boys basketball top 10 poll (so far) will be posted tomorrow morning.
Michigan State and University of Michigan Heisman Trophy Winners and Finalists
More From The Game 730 WVFN-AM