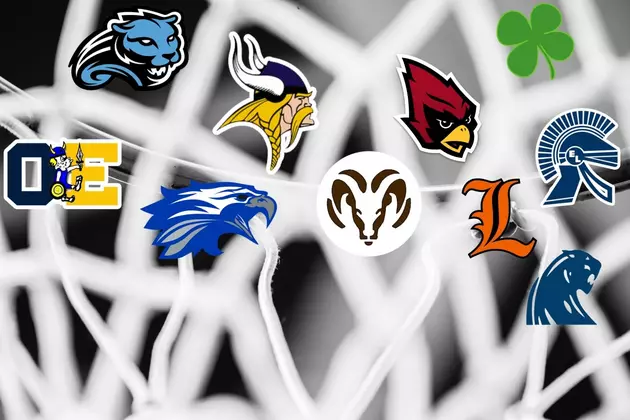 Mid-Michigan H.S. Girls Basketball Poll – (1-31-22)
Canva
Jason Haid's Portland lady Raiders were the big winners last week.  They outscored East Lansing 41-10 over the last three quarters to turn an 11-4 first quarter deficit into a 45-21 blowout.  Follow that up with a comeback win over Haslett on Thursday, and then a league win over Charlotte and you force your way up to number 2 in this week's poll.
Other teams that had a big week were:  Leslie (went 3-0 last week), Fowler (went 2-0 last week), Ovid-Elsie, and Portland St. Patrick (they also went 2-0 last week).
Some good games this week.  East Lansing is at Williamston on Tuesday.  Lansing Catholic is at Ypsilanti Arbor Prep on Wednesday.  It's a battle of GLAC co-leaders as 9-4 Stockbridge visits 10-1 Leslie on Friday.  And in the CMAC, 13-0 Portland St. Patrick goes to 11-1 Fowler on Tuesday.
Ok, here is this week's poll:
Mid-Michigan High School Girls Basketball Top 10—1/31/2022
Here's a look at the top 10 teams in the Lansing area in girls basketball
Our coverage of high school basketball continues this week with a pair of boys games.  On Tuesday, East Lansing is at unbeaten Williamston.  And then on Wednesday, it's Wednesday night CMACtion as 7-2 Laingsburg visits arch-rival and 6-3 Bath.  Both broadcasts are set to begin at 7:00pm both nights.
As for any future girls games on our airwaves???  Stay tuned, we just might!
The Game 730 AM's coverage of high school basketball is brought to you all season long by Cherry Creek Mortgage Company, located at 114 W. Main St in DeWitt.  They serve homebuyers throughout the Mid-Michigan area.  Give Wayne Lacy and his staff a call at 517-580-5050 and ask about any kind of home loan and/or mortgage.
The updated boys basketball poll will be released tomorrow.
More From The Game 730 WVFN-AM