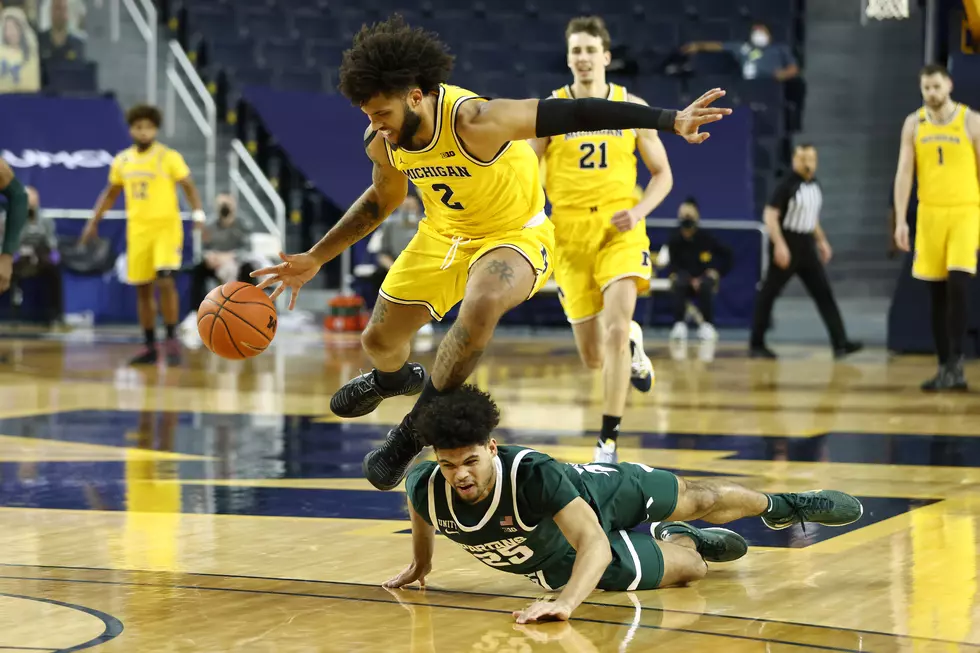 Michigan State Was CRUSHED By Michigan Thursday Night
Photo by Gregory Shamus/Getty Images
Last night was a torture chamber for Tom Izzo and his MSU Hoop team. They were defeated in Ann Arbor by the Michigan Wolverines 69-50.
MSU never led in this contest and were not close to ever taking the lead back.
Now, Michigan is a solid team as they won the Big Ten Championship outright last night. Coach Howard has done a superlative job recruiting and adding guys through the portal. He also has a solid staff of assistant coaches. Michigan is #2 in the country and will be a #1 seed in the NCAA Tournament.
They are 19-2 overall and will travel to East Lansing for a back to back contest versus MSU Sunday afternoon. MSU will hope to rebound from this beat down. It will be a 4:30 PM tip in the Breslin Center.
If MSU has any chance to get their 15th win, they have to make shots. MSU was a little better than 36% from the field and 0-9 from three point range. That isn't going to cut it to beat anyone.
Tom Izzo isn't finished by any stretch of the imagination. It is March. That game last night was definitely a stinker, but a win Sunday can get this team back on track. The Michigan team as a group were laughing at MSU after and at the end of the game. That should be incentive to play better on Sunday afternoon. Could we see a bloodbath?
UP NEXT: See how much gasoline cost the year you started driving
KEEP LOOKING: See What 50 of America's Most 'Pupular' Dog Breeds Look Like as Puppies
More From The Game 730 WVFN-AM