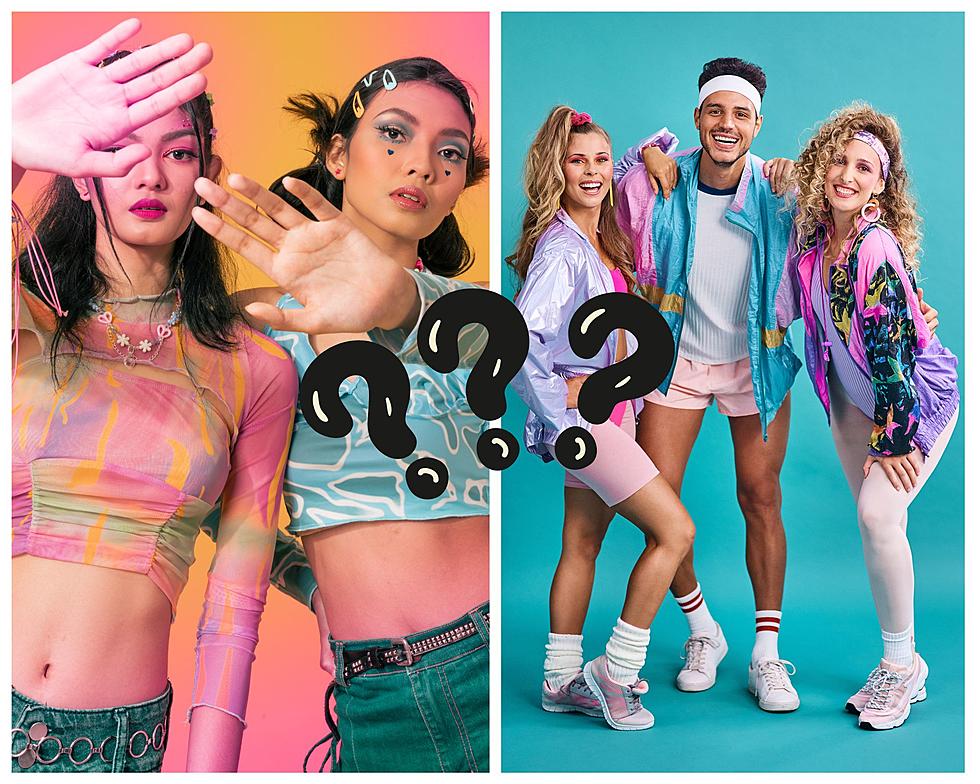 Are We Living in the Past? This is Michigan's Favorite Fashion Decade…
Canva Pro
What do you think, is our style in Michigan more groovy or more bodacious? Maybe it's actually da bomb...
New research has revealed the most Googled decades for fashion in each U.S. state.
Fashion experts Boohoo conducted the study, analyzing fashion-related terms for the 1950s, 1960s, 1970s, 1980s, 1990s and 2000s to establish the most in-demand decade of fashion in each state.
And well, I blame Stranger Things...
According to Boohoo, Michigan is all about the 80s.
Here's Boohoo's take on 80s style:
1980s fashion is a distinctive style filled with exaggerated silhouettes and bright colors.
From leather biker jackets to baggy blue jeans and iconic mullets, there are elements of this style seen throughout the country – even today. In fact, the smash-hit Stranger Things has no doubt inspired this spike in searches.
It has been revealed as the most searched for fashion decade in the U.S., with 36 out of 50 states searching for it more than any other decade, including Kentucky, Michigan and Nevada.
California is searching for 1980s fashion related terms more than any other state, followed by Texas, Florida and Pennsylvania.
I was born in the 80s so maybe that's why I'm not so thrilled with 80s style? I didn't think it looked great the first time around...
Same goes for 90s fashion, so man, I'm really out of luck. According to Boohoo, 1990s fashion is Michigan's second favorite.
Here's how they describe it:
There's no denying that 1990s fashion is still making waves in the country. The characters of Friends, for example, are still influential for their wardrobe choices, including Phoebe Buffay's petite chokers, Rachel Green's pleated skirts and Monica Geller's wispy bangs.
It is the most searched for fashion decade in 14 states, with the most interest stemming from New York, Georgia and Illinois.
It is also the second most popular decade for fashion in 34 out of 50 states, including Texas, Idaho and Michigan.
Nationwide the 1970s came in third, 2000's fourth, and the 50s and 60s fifth.
Trends change all the time though, right? Which fashion decade to you want to see dominate next?
The 10 Most Iconic Fashion Moments From '90s Movies
These fierce looks from '90s films are still remembered today.
More From The Game 730 WVFN-AM