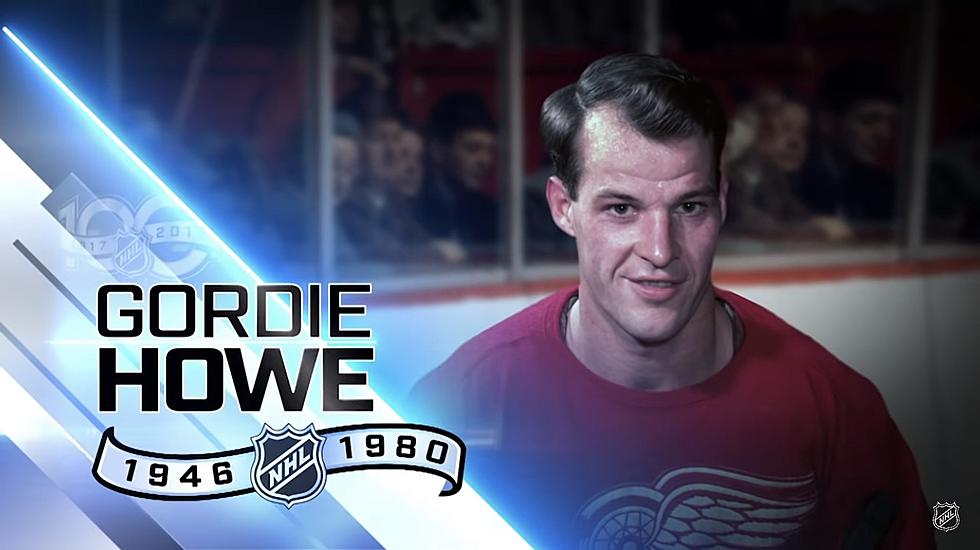 Michigan Court Rejects Challenge to Gordie Howe Bridge
NHL/YouTube
The Michigan Supreme Court has rejected the challenge to construct the Gordie Howe International Bridge between Detroit, Michigan and Windsor, Ontario. The new six-lane bridge is set to open over the Detroit River in 2024.
According to the Detroit Free Press, the family that owns the rival Ambassador Bridge are against the construction of the new bridge.
Companies controlled by the Moroun family, owners of the rival Ambassador Bridge, sued over the condemnation of land to make room for the new bridge. They said state lawmakers have barred the Transportation Department from spending tax dollars on the project.
The Ambassador Bridge is the tolled suspension bridge that crosses the Detroit River connecting Detroit to Windsor.
MDot says the bridge will be the largest bi-national border infrastructure and provide safe travel across the Canada-U.S. border.
If you're reading this, I'm going to assume you follow hockey. In case you don't, and the only thing you know about hockey is that it involves a stick, a puck, and ice skates, you might not know who Gordie Howe is. The first thing you need to know, is that he was a Canadian professional ice hockey player who played for the Detroit Red Wings.
The second thing is, the "e" in Howe is silent. You can't pretend to know a thing or two about hockey if you go around pronouncing it "How-e." Rookie mistake.
Gordon Howe aka "Mr. Hockey" led the Detroit Red Wings to four Stanley Cup Championships in 50, 52, 54, and 55. After five-decades in the NHL, Howe had 801 goals and 1,049 assists. He was born in Floral, Saskatchewan, Canada on March 31, 1928 and passed away at the age of 88 on June 10, 2016.
MORE: Top 6 Moments of Nicklas Lidstrom's Career
CHECK IT OUT: 100 sports records and the stories behind them
More From The Game 730 WVFN-AM