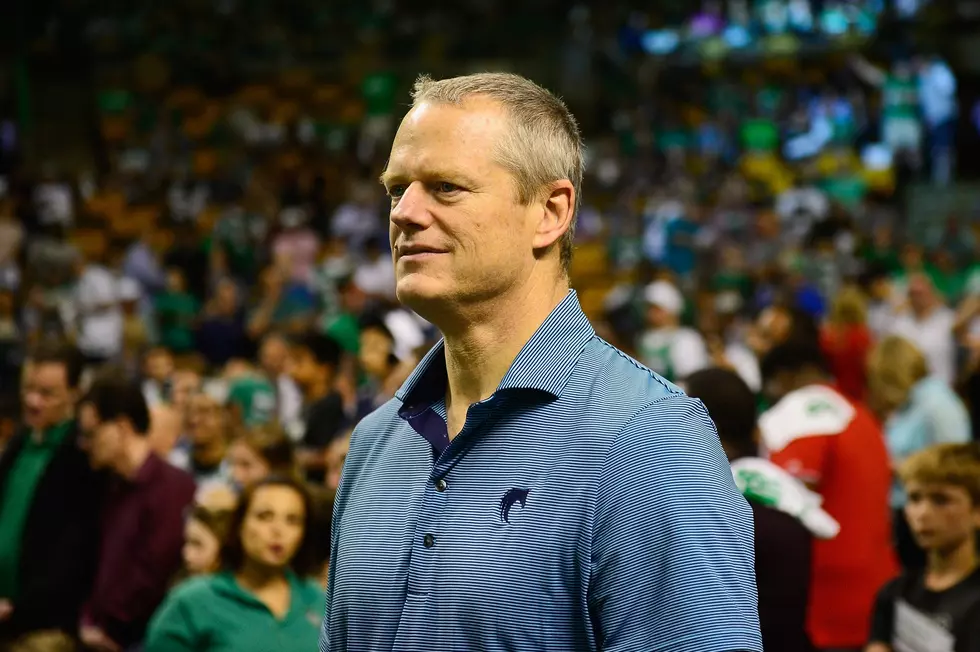 Massachusetts Gov. Charlie Baker Named New NCAA President
Getty Images
Outgoing Massachusetts Governor Charlie Baker (pictured above, at a Boston Celtics game) has been named as the new president of the National Collegiate Athletic Association (NCAA), effective next March.
He will succeed Mark Emmert in that post.  Emmert has been the president of the NCAA since 2010.  He will stay on the NCAA's payroll in an advisory role until the summer.
Baker, a two-term Republican, will end his second term as governor of the Commonwealth of Massachusetts on January 5th.  The 66-year old played college basketball at Harvard in the late 1970's but he has never held any position in college athletics administration.
Baylor University president Linda Livingstone, who was part of the hiring committee said this about Baker:
"We are excited to welcome Governor Charlie Baker to the NCAA and eager for him to begin his work with our organization, Governor Baker has shown a remarkable ability to bridge divides and build bipartisan consensus, taking on complex challenges in innovative and effective ways. As a former student-athlete himself, husband to a former college gymnast, and father to two former college football players, Governor Baker is deeply committed to our student-athletes and enhancing their collegiate experience. These skills and perspective will be invaluable as we work with policymakers to build a sustainable model for the future of college athletics."
Baker's political background has been cited as a main reason for his appointment to the post.  He will take over for Emmert on March 1st.
He inherits a position where the power and viability of the NCAA has never been questioned more.  With Name, Image, and Likeness (NIL) and the ongoing arms race of expenses in the revenue sports continuing to grow.  Whether Gov. Baker can make a positive impact remains to be seen.
7 Ways To Get the Michigan-MSU Rivalry Back Under Control
Tunnelgate has cast a dark cloud over the already-pernicious MSU-Michigan rivalry. Here are seven ideas to preserve our intrastate college football tradition without completely losing ourselves to the toxicity.
More From The Game 730 WVFN-AM