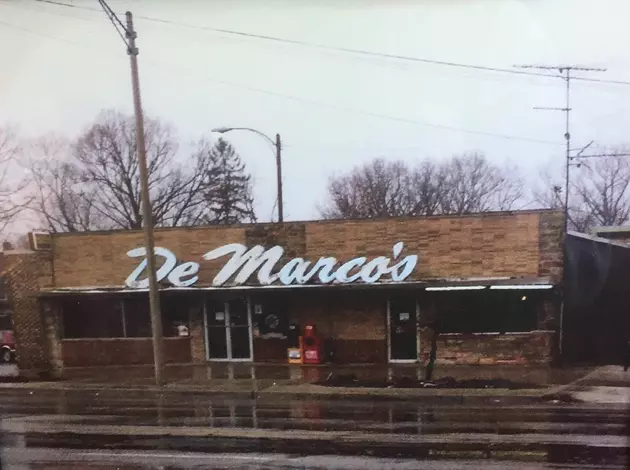 Mad Dog DeMarco Will Always Support Local Businesses
David "Mad Dog" DeMarco, TSM Lansing
People who really know me know where I come from. My family owned DeMarco's Bar & Grocery that thrived in Lansing for over 80 years. This fine establishment was founded by my grandparents Rose and Joe DeMarco. Joe DeMarco moved here through Ellis Island in New York. Rose Coscarelli was brought to America when her mother was pregnant with her. It's a real life Americana story.
They met, got married and that's how DeMarco's came to be. But, of course there is more in between. Rose and Joe DeMarco had four sons. Victor was the oldest, then Robert, then my dad Ed and the forth son James. DeMarco's was and always will be a legendary restaurant in the Lansing area. This really turned into a family deal. All four families had someone working there; I had cousins, aunts, my mom (Corky). It was a great business that put me and some of my cousins through college.
DeMarco's was known for its camaraderie in the Mid-Michigan area. But most of all, the food was epic. People will always remember the pizza, giant sandwiches and the mouthwatering steak and mushroom sandwich. I learned how to live and developed a work ethic from DeMarco's. I'm proud I worked with my family there too. Yeah, it wasn't always a box of chocolates. But, I would never trade it in for a million dollars.
My grandparents were visionaries. Of course, all good things come to an end. But, DeMarco's Bar and Grill is now Leo's Outpost and has been for years. If you go there you will see a picture of my family. It was something else. That's why I will always support small and local business.
Enter your number to get our free mobile app
KEEP READING: 50 community resources supporting Americans financially impacted by COVID-19
More From The Game 730 WVFN-AM