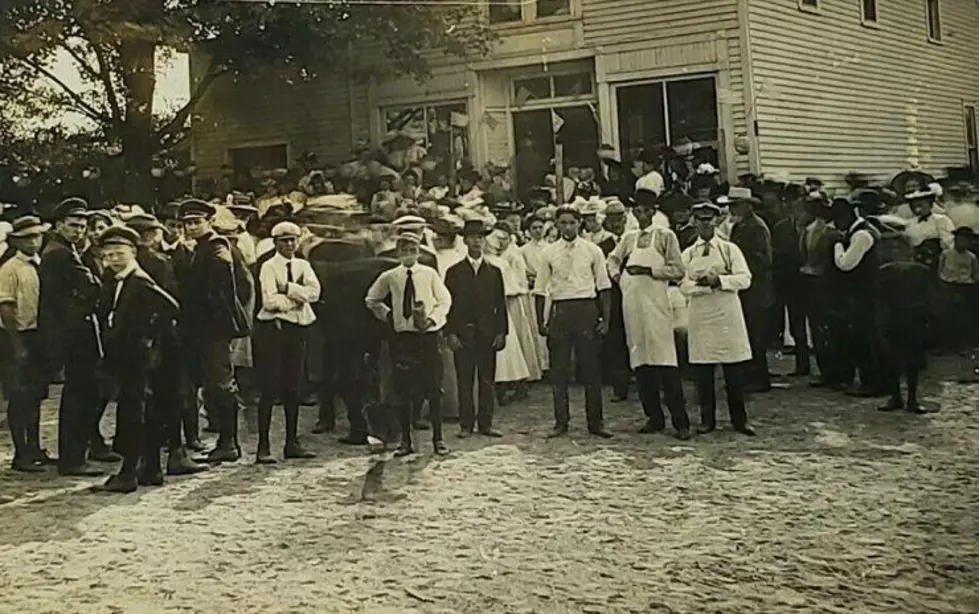 The Lost Town of Meade, Michigan: All That's left Downtown is an Old Barn
available @ worthpoint.com
In Macomb County sits a little village that barely shows up on maps anymore...unless you have a paper map and a magnifying glass. It's the little community of Meade, originally settled as Crawford Settlement.
It became known as 'Vienna' in 1838 when a post office began operating under the 'postmastership' of Stewart Taylor. In 1863 during the heat of the Civil War, the village was re-titled 'Meade' after war general George Gordon Meade.
Not long afterward in the 1870s, the community began calling itself Crawford Settlement after John Crawford. Crawford was one of the original settlers who, with his wife Ann, founded the cemetery east of the business section area. Crawford was also a veteran – and captain - of the Revolutionary War – and since then, vets of every major war since the revolution are buried here in Meade Cemetery.
There is the "Crawford Settlement Burying Ground Historical Marker" at the graveyard that reads in part: "Ornate headstones exhibit trends in funerary art over two centuries, and the German script on markers reflects the migration of European immigrants after the Erie Canal opened in 1825".
Early settlers of Meade came to the area for the fertile farmland, with local farmers making an okay living, but not enough to help the community grow not much bigger than it was. The post office closed in July 1906.
Meade still sits at the intersection of 26 Mile Road and North Avenue with houses scattered, mostly to the east and south of the former business section. There are not many of the old buildings remaining, except for an old barn just west of the crossroads.
The Lost Village of Meade
MORE MICHIGAN VILLAGES:
Fowlerville, Then-and-Now
The Barely-Recognized "Village" of Pearl, Michigan
Long Rapids, Then & Now
More From The Game 730 WVFN-AM