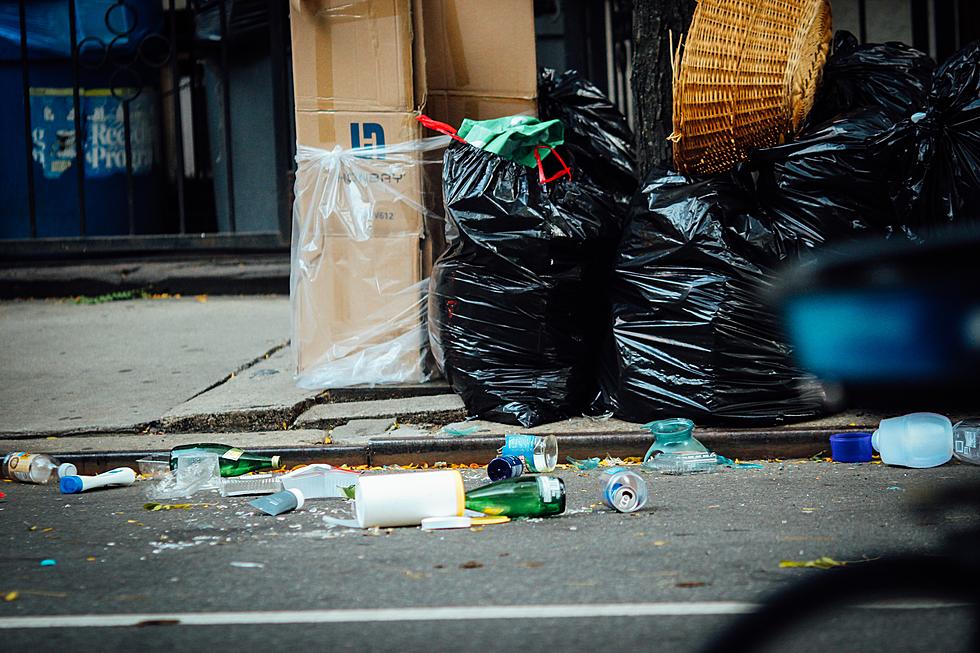 Lansing Resident Cleans Up the East Side One Median at a Time
Jon Tyson/Unsplash
I know I'm not the only one that feels this way, but I can't stand seeing litter on the sides of the freeway or on the streets.
One of my biggest pet peeves is when you witness someone throw something out of their car window or someone leaves their trash at the beach because they don't feel like taking it with them.
The other day I was coming out of my apartment and someone left a Hungry Howie's pizza box sitting on the railing of the stairs when the garbage can was less than 50 feet away.
I couldn't even believe it. Like they actually decided to bring it all the way down the stairs but then were too lazy to walk it a couple extra feet to throw it in the trash.
So, I ended up throwing it away for them because I didn't want to leave it sitting there.
Here's a great story, a Lansing resident is taking care of his area by removing the trash and overgrown vegetation.
Cleaning Up Lansing's East Side
Ryan Kost has been cleaning up medians and underpasses in the Lansing area every day after work since spring. It started after Eastside Neighborhood Organization's President Nancy Mahlow asked for volunteers to help clean the streets.
According to Michigan's Thumb, Kost has not only been tidying up certain areas, but has refurbished nearby items and turned some of them into small gardens.
Some of his most recent work was planting a peace garden near the I-496 overpass on Heald Place and repainting a beat up bench.
It may be a lot of work but Kost doesn't plan on stopping anytime soon.
I'm not gonna stop until the city is cleaned up. I may never get to that goal, but I'm going to continue to fight.
You can read the full story here.
How You Can Help Out
As irritating as it might be to see other people leave their trash wherever they want, there are ways for us to help out.
My favorite part about this story was that Kost said something about how he cleans up for his community because he loves his community and the trash angers him and he doesn't want to hold hate in his heart.
So, then what do you do when you're put in that situation? Well, you can yell at people or complain about it, but in the end that's not going to help much. The best way is to take care of the issue yourself.
Like I said, no one really wants to clean up after someone else, but if you lead by example, people will follow. One act sparks another.
LOOK: Here are the best small towns to live in across America
CHECK THEM OUT: States With the Best and Worst Commutes
More From The Game 730 WVFN-AM