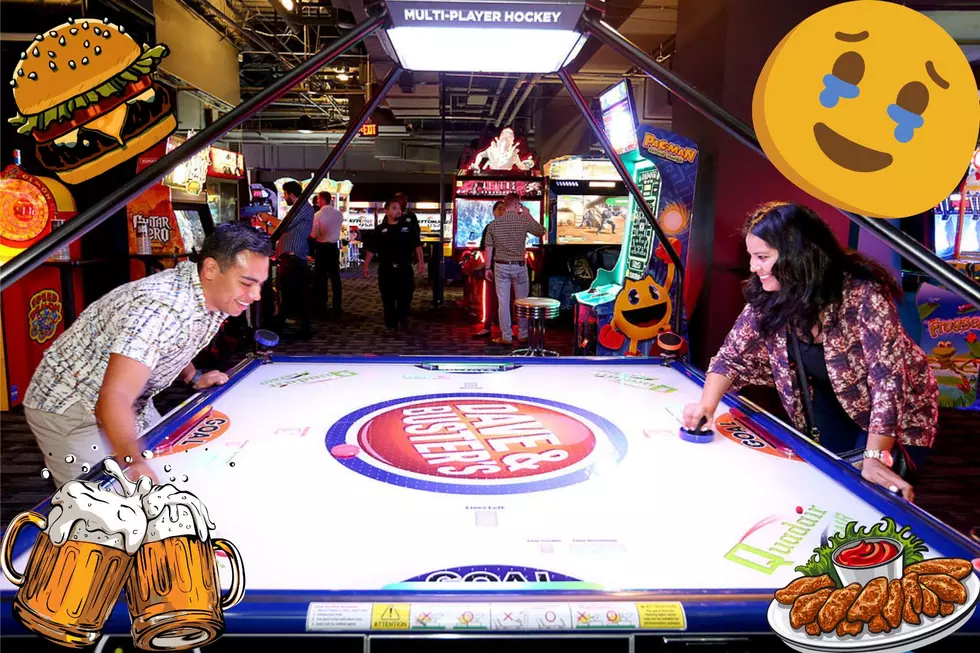 Lansing Is Finally Getting Grown-Up Chuck E. Cheese And I'm Worried For My Finances (And Liver)
Getty Images
There are a few rare but precious moments in life, those seminal instances that define your years on this big blue-green marble and make all the troubles seem worth it.
Your wedding. Opening your own business. The birth of a child.
But I'm not married, I work for this website's corporate overlords, and I don't have kids, so I can't relate to any of that stuff that regular people identify with. To me, one of those big moments in life is the region you live in finally, at long last, after too many decades of yearning from its denizens, getting a Dave and Buster's.
The Lansing State Journal broke the news on Tuesday:
Dave & Buster's, a Dallas-based restaurant, bar and entertainment chain with three locations in Michigan, will start construction on its fourth this spring near the Eastwood Towne Center.

The company intends to solicit construction bids for the 22,000-square-foot location "in a month or two," said Chris Hamer of Aria Group, the Illinois-based architecture firm working on the project.

The restaurant will be built on just over 4 acres at 3200 Preyde Blvd. near the Fairfield Inn & Suites by Marriott, said Lansing Township Planner Brad Beck.
This is great news, especially for man-children like me. Probably not-so-great news for my bank account and my liver, but definitely a win for the Lansing area. And long overdue.
This region has had a Chuck E. Cheese for as long as I can remember. It only stands to reason that it would have a professional playplace for overgrown-kid-at-heart adults, too. The new Dave and Buster's in Lansing Township will also save those of us who appreciate the finer things in life — burgers, beer, sports, and arcade games that we'll never outgrow — an hour drive to Grand Rapids, Livonia, or Utica.
And hey, for once we're getting a new restaurant instead of losing one! #Progress
A Look Back at the Lansing Restaurants That We Lost in 2021
Lansing is home to tons of great food, but like the sign of the times, we did lose a few restaurants in the year that was 2021. Take a look down memory lane with us as we explore some now closed restaurants in Lansing.
More From The Game 730 WVFN-AM