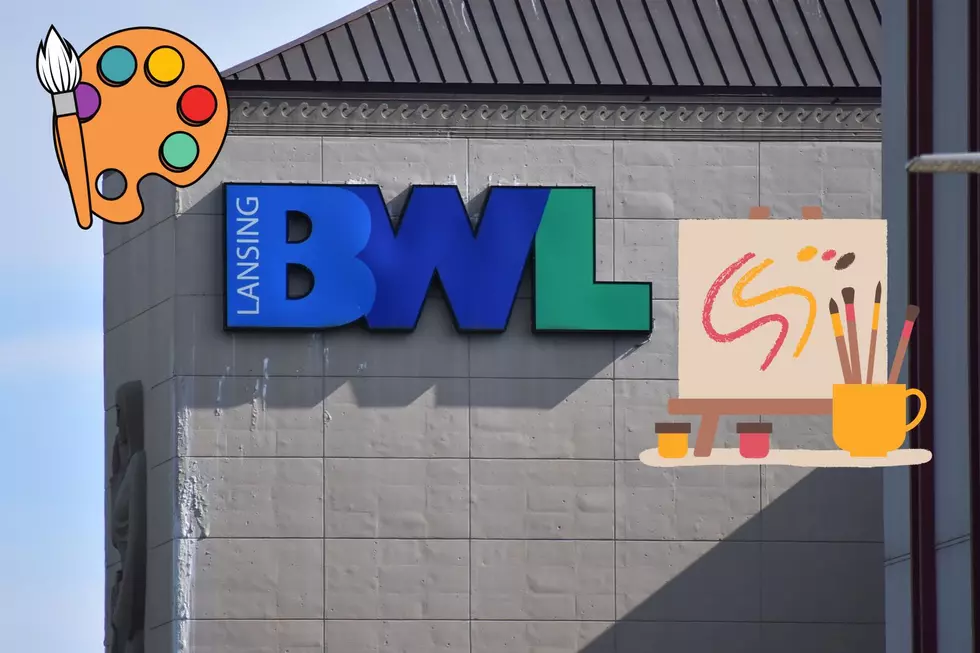 Lansing BWL is Calling All Artists for a Contest They're Hosting
Photo courtesy McConnell Adams TSM & Canva
The Lansing Board of Water and Light (Lansing BWL) has put out the "Bat Signal", so to speak. At least, in regards to public displays of art.
Lansing BWL Calling All Michigan Artists!
Lansing BWL put a post up on their Facebook page calling all Michigan artists. They announced that they're teaming up with the Arts Council of Greater Lansing and "are seeking bold, innovative images that will engage and reflect the community and serve as a welcoming beacon for travelers in and out of REO Town."
This could be your chance to have your art featured front and center in a prominent part of REO Town, Lansing. Your 18-foot tall, 45-foot wide piece of art will be featured on the Central Substation, which is located between Lansing and REO town on the southwest corner of South Washington Avenue and West Malcolm X Street.
Display Your Art in REO Town, Lansing
If you have a background in large-scale artwork, this could be the next cool project for you. Just think about how many people are going to walk and drive that area and see your art.
Here's what you need to do to be considered; an image of new or existing art submitted in high quality (can be a photo of a painting, sculpture, or other forms of art), it should be "vibrant, colorful, prominent and appropriate to its surroundings", and it should "engage and reflect the community". Make sure you submit your art and some pertinent personal details to the Arts Council of Greater Lansing, HERE, and make sure you do it by the deadline of Sunday, July 31st before midnight. If you'd like more specifics on the details, you can check those out HERE.
Lansing Graffiti
Michigan Main Streets, Part 5
More From The Game 730 WVFN-AM