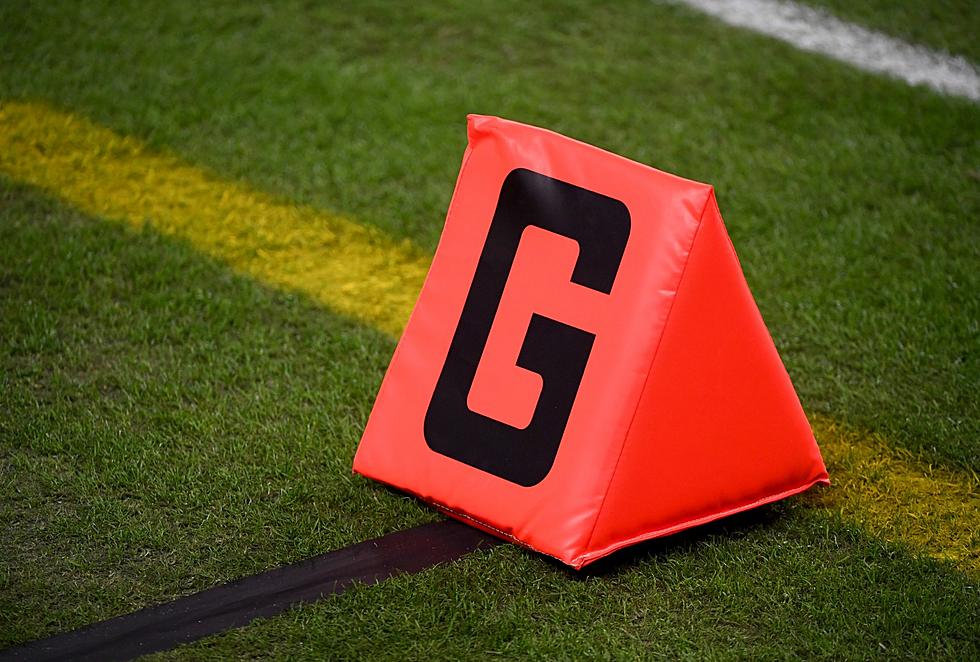 Lansing-Area High School Football Schedule For Week 6
Getty Images
There are lots of good games this week in area high school football.  They're kind of in different "flights" if you want to call it that.  With a pair of games involving 5-0 teams, and a slew of others involving 4-1 and 3-2 teams playing each other.
And this includes 8-Player football, as Portland St. Patrick visits unbeaten Vestaburg on Saturday.
The top game is Portland at Lansing Catholic.  Both teams are 5-0 and highly ranked in this week's Associated Press poll this week.  You can hear that game on The Game 730 AM WVFN starting with the pregame at 6:00pm.  3-2 Williamston at 4-1 Haslett is also a terrific contest, potentially.
There's other top games I didn't mention individually because there are so many.  So here's the list of games with overall records included:
11-PLAYER
Holt (3-2) at Everett (2-3)
East Lansing (3-2) at Waverly (2-3)
Grand Ledge (4-1) at Mattawan (1-4)
DeWitt (4-1) at Okemos (0-5)
Williamston (3-2) at Haslett (4-1)
Fowlerville (1-4) at Eastern (2-3)
St. Johns (1-4) at Mason (3-2)
Sexton (1-4) at Charlotte (3-2)
Eaton Rapids (0-5) at Ionia (2-3)
Portland (5-0) at Lansing Catholic (5-0)
Perry (1-4) at Leslie (2-3)
P-W (5-0) at Olivet (4-1)
Lakewood (2-3) at Stockbridge (2-3)
Potterville (1-4) at Fowler (2-3)
Dansville (2-3) at Laingsburg (4-1)
Bath (2-3) at Saranac (0-5)
New Lothrop (3-2) at Ovid-Elsie (4-1)
St. Louis (4-1) at Ithaca (3-2)
8-PLAYER
Webberville (1-4) at Britton-Deerfield (5-0)
Morrice (5-0) at Burton Atherton (3-2)
Fulton (1-4) at Merrill (2-3)
Vermontville Maple Valley (1-4) at New Buffalo (3-2)
Portland St. Patrick (5-0) at Vestaburg (5-0) (Saturday)
As mentioned above, we'll have the Portland at Lansing Catholic game on The Game 730 AM WVFN beginning with the pregame at 6:00.  And then Erik "Doc" Love joins Brock Palmbos live from Cougar Stadium for the game itself just before 7:00.
And it's brought to you by Cherry Creek Mortgage Company and Lansing Surgical Associates.
The Best High School Mascots in the Lansing Area [RANKED]
More From The Game 730 WVFN-AM