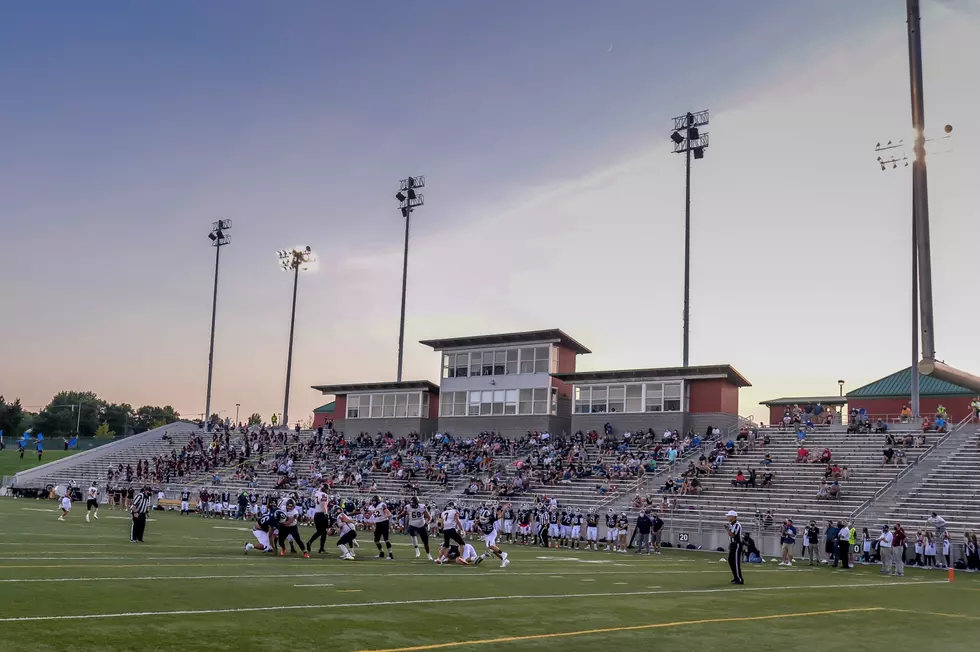 Lansing-Area H.S. Football Top 10 Poll (After Week 6)
Getty Images
There are now only three undefeated area teams left in Mid-Michigan high school football after six weeks of play.  They are: Mason, Portland, and Sexton.  And in 8-Player football, Vermontville Maple Valley is still unbeaten at 6-0.
That's because Grand Ledge was beaten at DeWitt 41-38 and Fowler lost at Pewamo-Westphalia 27-14.
Even with the losses by Grand Ledge and Fowler, there are only four area teams that are 5-1.  They are:  Grand Ledge, Charlotte, P-W, and Fowler.  And Portland St. Patrick is 5-1 in 8-Player football.
But the team that is playing the best is 4-2 East Lansing.  They have junior running back Jace Clarizio back and he has made a difference.  They lead the CAAC Blue with three weeks left in the regular season.
That just speaks to the parity in this area this year.  Lots of good teams.  Maybe not great teams, but lots of good ones.  And as far as the top 10 poll goes, there were several 4-2 teams that just missed this week.  Haslett barely won at Fowlerville and was the first team left out.  Saranac's loss to Stockbridge dropped them from the poll.  And Perry garnered some consideration after crushing Dansville, 48-6.
Some of the top games this week are:  Williamston at Haslett, St. Johns at Mason, Charlotte at Portland, Lansing Catholic at Ionia, and Bath is at Saranac.  The last two on that list are key for those teams if they want to make the playoffs.
We will have the Charlotte at Portland game on our airwaves this week.  Pregame coverage begins this Friday night at 6:00.  And then Brock Palmbos and Erik "Doc" Love will have the call from Portland High School just before 7:00pm.
We are you trusted source for high school sports coverage, The Game 730 AM WVFN and the Lansing Sports Network.
Ok, on with this week's rankings:
Lansing-Area H.S. Football Top 10 Poll (After Week 6)
More From The Game 730 WVFN-AM