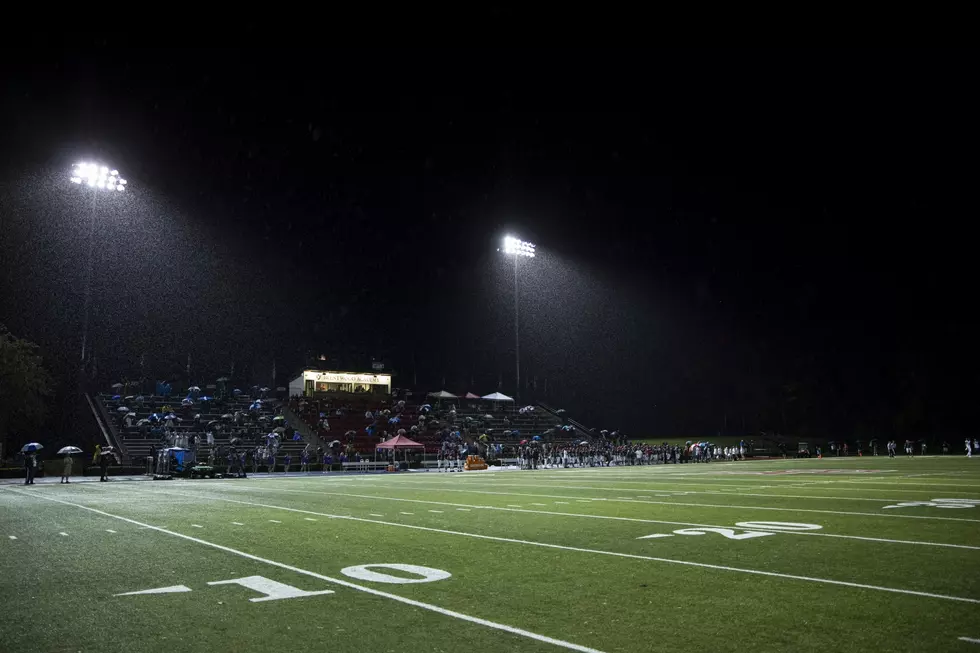 Lansing-Area H.S. Football Top 10 Poll (After Week 3)
Getty Images
We are now down to six undefeated teams left in 11-player high school football in the Lansing area after Laingsburg lost to P-W at home, 26-7.  And Leslie fell to Addison 58-14.  And as a result, both teams fall out of the poll this week.
And there's only one 8-Player team that is unbeaten, and it's Vermontville Maple Valley.  As the Lions crushed Onekama last Saturday, 54-12.  Portland St. Patrick lost 21-20 to Mt. Pleasant Sacred Heart last Saturday night to fall to 2-1.
Grand Ledge, Mason, Sexton, Portland, Charlotte, and Fowler all remain unbeaten after victories last weekend.
And congratulations to Everett and Williamston for making it into this week's poll.  Both teams are 2-1 after wins last week over Waverly and Eastern, respectively.
With those wins, there was no change in the top seven of the poll.  But you can expect changes next week as some of the top teams play each other this week.
Most notably, Sexton hosts Charlotte, Mason hosts Williamston, and DeWitt hosts East Lansing.  Some of the other top games include Grand Ledge at Waverly and Bath at Fowler.
We will have the Williamston at Mason game this coming Friday night on The Game 730 AM WVFN.  Pregame coverage begins at 6:00pm with Brock Palmbos.  Interviews with both head coaches and Lansing State Journal Sports Editor Brian Calloway will follow.  And then Erik "Doc" Love will join Brock from Mason high school just before 7:00pm with game coverage.
Ok, on with this week's rankings:
Lansing-Area H.S. Football Top 10 Poll (As of 9-11-23)
More From The Game 730 WVFN-AM