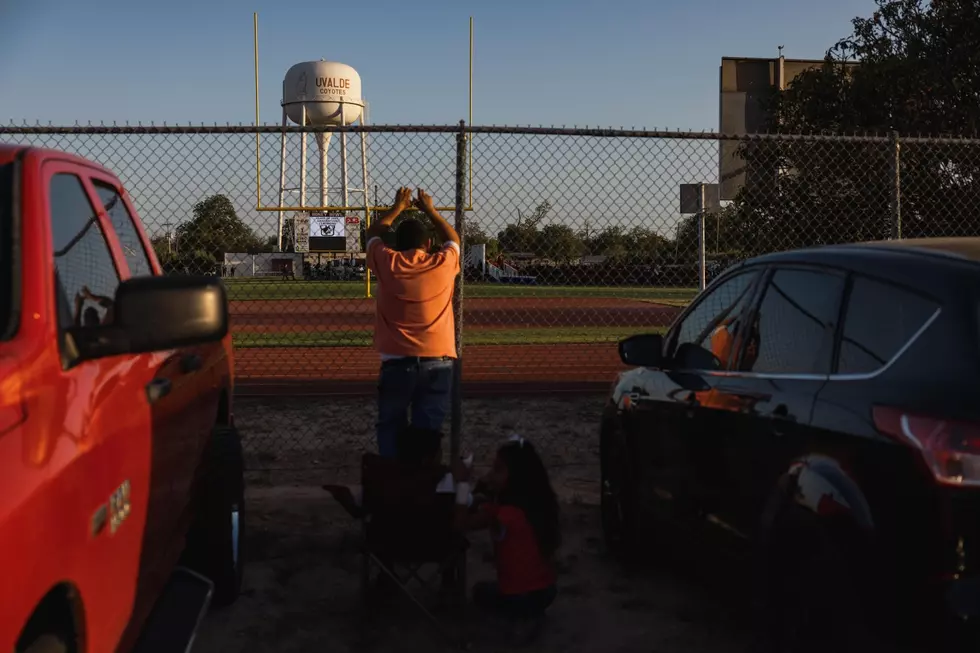 Lansing-Area H.S. Football 1st Round Playoff Matchups
Getty Images
There are eighteen area teams that have qualified for the Michigan High School Athletic Association (MHSAA) football playoffs.
Sixteen of them are in the 11-Player playoffs with a pair of schools (Fulton and Morrice) making it in the 8-Player tournament.
Of the first round matchups, only two of them feature two local teams playing each other (Bath at P-W in Division 7, Olivet at Portland in Division 5).  So it's theoretically possible that as few as two area teams still alive after round 1, but as many as 16 teams still left if all of them win.
So, here are the first round matchups featuring Lansing-area teams (all games are Friday night at 7:00pm):
DIVISION 1
Hartland (6-3) at Holt (6-3)
Grand Ledge (7-2) at Brighton (8-1)
DIVISION 2
East Lansing (6-3) at Battle Creek Central (7-2)
DIVISION 3
Sturgis (5-4) at Mason (9-0)
Haslett (6-3) at Linden (5-4)
Cadillac (5-4) at DeWitt (6-3)
DIVISION 4
Chelsea (5-4) at Charlotte (8-1)
DIVISION 5
Olivet (7-2) at Portland (8-1)
Williamston (7-2) at Corunna (7-2)
DIVISION 6
Ovid-Elsie (7-2) at Almont (6-3)
Lansing Catholic (4-5) at Durand (9-0)
DIVISION 7
Bath (6-3) at Pewamo-Westphalia (5-4)
Lake City (5-4) at Ithaca (8-1)
DIVISION 8
Carson City-Crystal (8-1) at Fowler (8-1)
8-PLAYER - DIVISION 1
Fulton (7-2) at Breckenridge (7-2)
8-PLAYER - DIVISION 2
Morrice (7-2) at Peck (7-2)
Want to see the rest of the brackets?  You can check them out here!
We will carry the Sturgis at Mason game on our airwaves this Friday night.  Brock Palmbos will have the pregame show at 6:00pm.  And then Erik "Doc" Love will join Brock from Mason HS with the call of the game just before 7:00pm.
You can hear the broadcast on The Game 730 AM as well as thegame730am.com and The Game 730 AM app on your smart device.  We hope you can tune in Friday night!
Mid-Michigan H.S. Football Top 10 (After Week 9)
More From The Game 730 WVFN-AM