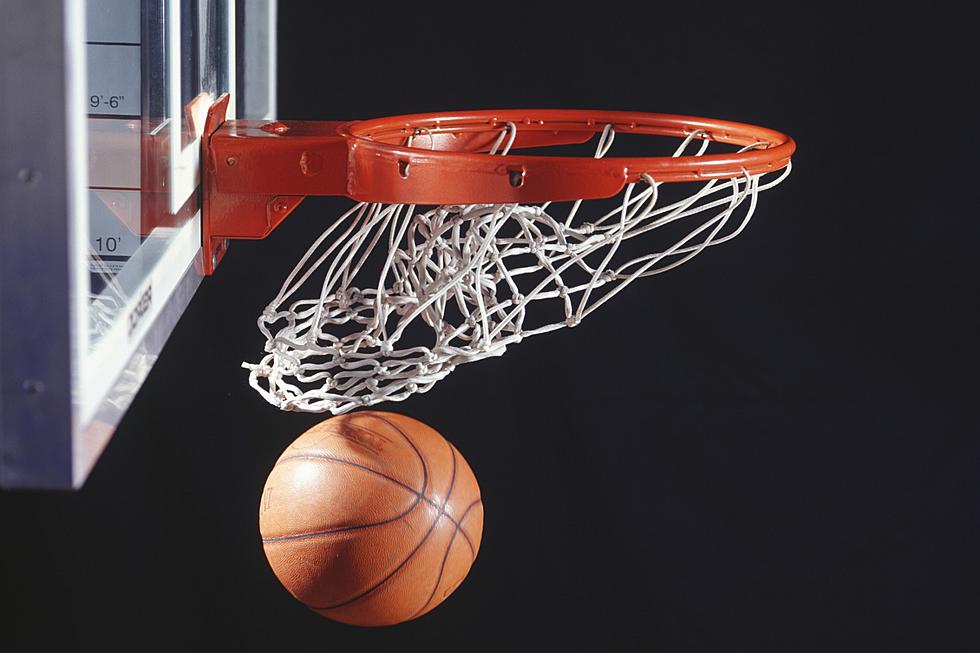 Lansing-Area H.S. Boys Basketball Regional Pairings
Getty Images
Seven area high school boys basketball teams have won district titles and have advanced to Monday night's regional semifinals.
The surprising thing about the teams still alive is that three prominent conference champions aren't among them.  Waverly, who won the CAAC Blue, lost in the Division 1 district finals to East Lansing.  Mason, who won the CAAC Red, was knocked out by Holt in the Division 1 district finals.  And Olivet, who won the GLAC, was upset by Lansing Catholic in the Division 3 district semifinals last Wednesday.
You can find all of the MHSAA regional pairings here
Congrats to East Lansing, Holt, Charlotte, Laingsburg, Leslie, P-W, and Lansing Christian for winning district titles.  All of Monday night's winners will advance to Wednesday night's regional finals.
Here are the regional matchups for tonight (Monday night):
DIVISION 1 @ DeWitt HS
East Lansing (14-9) vs. Kalamazoo Central - 5:30p
Holt (16-9) vs. Battle Creek Central - 7:00p
DIVISION 2 @ Chelsea HS
Charlotte (17-7) vs. Tecumseh - 5:30p
DIVISION 3 @ Hanover-Horton HS
Laingsburg (23-0) vs. Jonesville - 5:30p
Leslie (18-6) vs. Michigan Center - 7:00p
DIVISION 3 @ Kent City HS
Pewamo-Westphalia (17-6) vs. North Muskegon - 7:00p
DIVISION 4 @ Fowler HS
Lansing Christian (15-9) vs. Fruitport Calvary Christian - 7:00p
Brock Palmbos will recap all of the action from the week that was in high school basketball this coming Saturday at a special time, 9:00am-10am before WVFN airs the four state championship games in girls basketball, starting just before 10am.  We are your trusted source for high school sports coverage, The Game 730 AM WVFN.
Unbreakable Sports Records and the Athletes That Set Them
There are just some sports records so amazing that it's unlikely any other athlete will even be able to approach them.
More From The Game 730 WVFN-AM