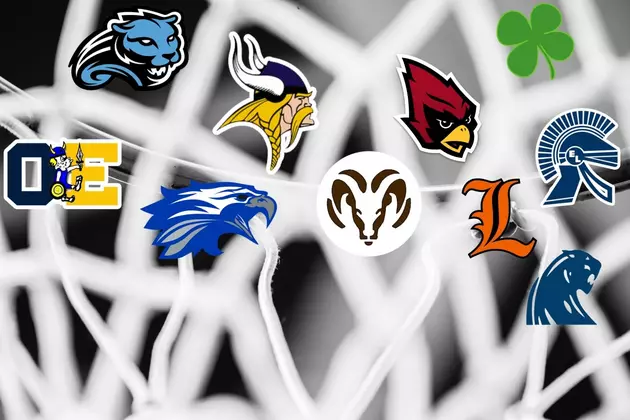 Lansing-Area Girls Basketball Poll – (2-7-22)
Canva
Last week's snowstorm caused a limited schedule last week.  But there were some noteworthy results.
Lydia Meredith's 38 points keyed Portland St. Patrick to a thrilling 58-51 overtime in over Fowler to take control in the CMAC.  And Leslie took the outright lead in the GLAC after they knocked off Stockbridge 49-40 at home on Friday.
There are some top-level games this week as East Lansing can pretty much win the CAAC Blue if they beat DeWitt and Holt on the road this week.  Also, the Leslie- Stockbridge rematch is on Thursday at Stockbridge.  And Haslett can take the CAAC Red if they beat Williamston on Friday.
But the best one is probably on Tuesday night as 14-0 Lansing Catholic is at 11-2 Haslett (heard here on WVFN).  That's a terrific tournament primer for both teams as the districts are less than a month away.
Ok, on with this week's poll:
Mid-Michigan High School Girls Basketball Top 10—2/7/2022
Here's a look at the top 10 teams in the Lansing area in girls basketball
As mentioned before, we'll have the Lansing Catholic at Haslett girls game on Tuesday night.  Erik "Doc" Love and Brock Palmbos will have the call from Haslett High School.  We've had three girls basketball games on the radio this year and they've all been excellent.  We look for another one on Tuesday.
The Game 730 AM's coverage of high school basketball is brought to you all season long by our friends at Cherry Creek Mortgage Company, located at 114 W. Main St. in DeWitt.  Give Wayne Lacy and his staff a call at 517-580-5050 and ask them about any kind of home loan and/or mortgage.
More From The Game 730 WVFN-AM