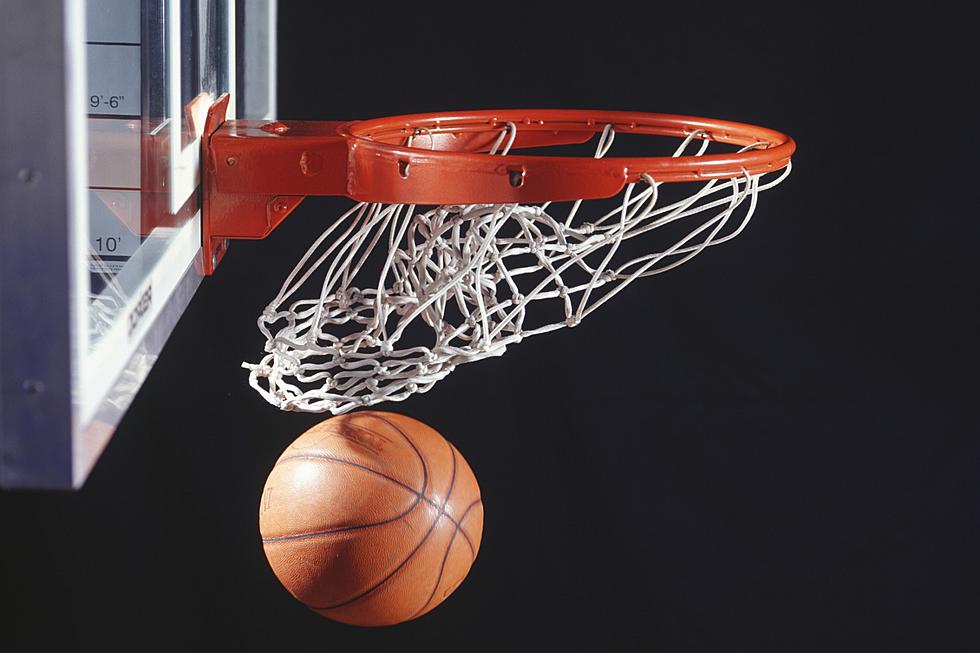 Lansing Area Boys Basketball Top 10 Poll (As of February 13th)
Getty Images
We are now in the homestretch of the regular season in high school basketball.  Just three weeks remain before the state tournament begins on March 6th at the district level.
The district pairings will be released on February 26th.  Regional tournaments begin on March 13th.  State quarterfinals are on March 21st, with the semifinals and finals at the Breslin Center in East Lansing from March 23rd-25th.
We have a lot of movement to the poll this week, as you'll see below.  Okemos, Waverly, and Ionia drop due to losses last week.  Leslie, who will likely finish second in the GLAC behind Olivet, makes their way into the poll for the first time this season.  And Grand Ledge noses out DeWitt and Charlotte for the 10th and final spot because of their double overtime victory over Okemos last Friday night.
But we do have some clarity as to who will their respective leagues this season.  In the CAAC Red, it's down to Mason and Eastern.  If Mason beats the Quakers on Thursday night at legendary Don Johnson Fieldhouse, they'll clinch the outright title.  If Eastern wins, they'll be tied with one league game remaining.
The same is true in the CAAC White, as it's down to Ionia and Charlotte.  If the Bulldogs beat the Orioles on the road on Friday night, Ionia wins the league title outright for the third year in a row.  But if Charlotte wins, they'll be tied with one league game remaining.
If undefeated Olivet wins at Lakewood on Friday night, they clinch the outright GLAC title.  And if unbeaten Laingsburg beats P-W on Wednesday at home, they'll have a two-game lead in the CMAC with four league games remaining.
But with Waverly and Okemos losing last Friday night, the CAAC Blue is a mess.  I don't mean that derogatory, either.  There are six good teams in the league, and they're still mathematically alive for at least a share of the title.  Take a look at the league standings now:
Okemos - 6-2, 13-2 overall
Waverly - 6-2, 11-5 overall
Grand Ledge - 5-4, 11-5 overall
East Lansing - 4-3, 8-7 overall
DeWitt - 4-4, 11-5 overall
Holt - 4-5, 10-7 overall
Things will shake out a lot this week in the Blue.  On Monday, Okemos is at Waverly.  East Lansing is at Holt, and DeWitt is at Everett.  On Wednesday, Okemos is at East Lansing.  And on Friday, East Lansing is at DeWitt, Grand Ledge is at Waverly, and Holt is at Okemos.
We will have the Mason at Eastern game on The Game 730 AM WVFN on Thursday night.  Coverage begins at around 7:00 from Don Johnson Fieldhouse.  Brock Palmbos and Erik "Doc" Love will have the call courtside.
Ok, on with this week's rankings:
Lansing-Area Boys Basketball Top 10 Poll (As of February 13th)
More From The Game 730 WVFN-AM