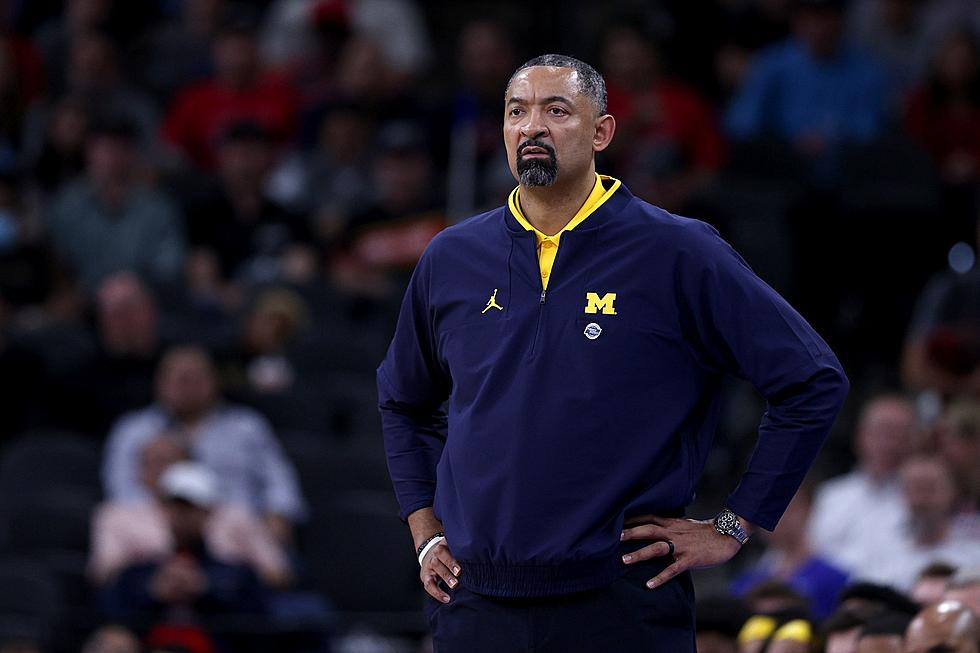 Juwan Howard To The Lakers? Really?!
Getty Images
The rumors have already begun since the Los Angeles Lakers fired head coach Frank Vogel after three seasons at the helm in L.A on Monday.
Multiple media outlets are throwing it out there, that Michigan head men's basketball coach Juwan Howard (pictured) is a candidate to replace Vogel in Los Angeles.
Admittedly, there is a connection there.  L.A.'s general manager is Rob Pelinka, who was a teammate of Howard at Michigan during the Fab 5 era in the early 1990's.
And Howard played nearly two decades in the NBA, and was an assistant with the Miami Heat under their great head coach, Erik Spoelstra, before coming to Ann Arbor three years ago to coach at his alma mater.
Here's why I don't think it will happen, at least this time.  One simple reason:
FAMILY
As you know, his son Jace, just finished his sophomore season at Michigan.  Jace, a 6-7 guard, played in 14 games for the Wolverines this season.  He didn't play that much, only 4.5 minutes a game.  But he's been a very good practice player the last two years.  And who knows?  He might play more over the next three years.  You don't know about injuries or the transfer portal.
But Juwan has a younger son, Jett, who is a four-star recruit out of the famous IMG Academy in Bradenton, Florida.  Jett is a 6-7 small forward who signed to play for his dad back in October.
You never know in the coaching profession, these coaches will do almost anything for any reason when it comes to employment.  But, I don't think Juwan's going anywhere as long as his sons are wearing the Maize and Blue.
You've got to think that coach Howard has been looking forward to coaching his sons ever since he took over for John Beilein three years ago.  For that reason, I don't see him heading to California.  At least, not yet.
What do you folks think?  Let us know in the comments!!
Detroit Pistons' Contract Status After 2021-22 Season
A look at the Pistons this offseason
More From The Game 730 WVFN-AM