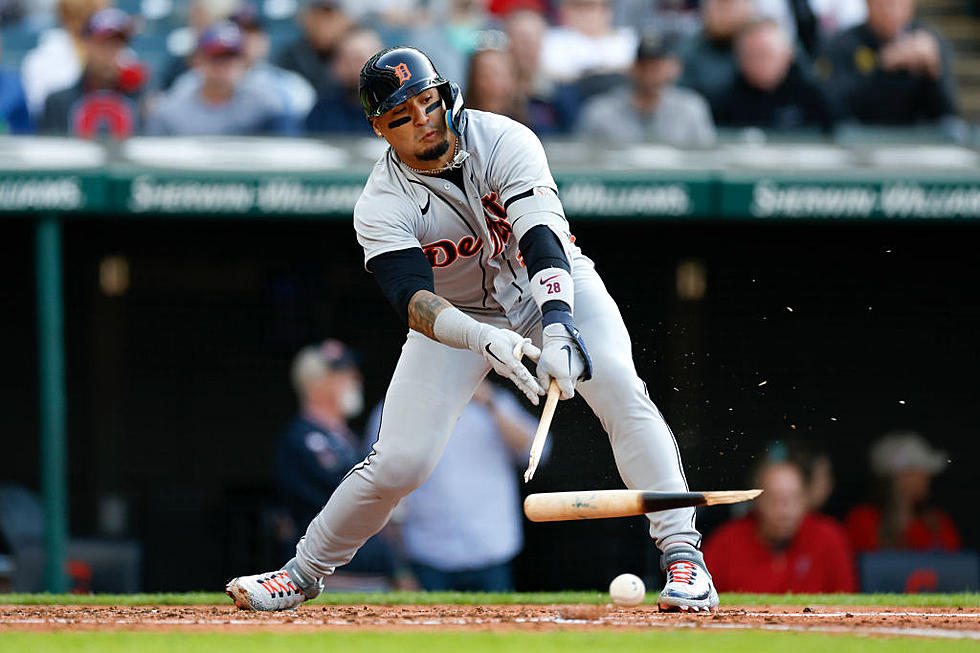 Javy Baez Is Killing The Detroit Tigers
Getty Images
The Detroit Tigers started the second half of the 2023 season by winning two out of three games in Seattle in a series that was a sort of microcosm of this team's year.
The starting pitching was excellent, the bullpen was mostly good, and their anemic lineup did next to nothing (sans Kerry Carpenter) the entire weekend. After winning the series, the Tigers find themselves six games out of first place.
Despite a batting order that looks like it belongs in Triple A, this team is still hanging around. That's more indicative of the whatever's-worse-than-mediocrity of their contemporaries in the AL Central than it is of the Tigers being any sort of good. But it's also what makes it so tantalizing and frustrating to think about where they might be if they had a one or two more solid, actually-MLB-worthy hitters in the lineup every night.
And that brings us to the final piece of this past weekend's 2023 Tigers microcosm: Javy Baez. Detroit's $23.3 million-per-year shortstop did in Seattle what he's done for the Tigers all season — disappoint.
In the three games against the Mariners, Baez went 1 for 12 with no extra-base hits, no RBI, and three strikeouts (which is a pretty good mark for him, actually). The coup de grace was his three-pitch whiff with a runner on in the bottom of the ninth yesterday, when Baez could've tied the game with one swing but instead chased a pitch a foot off the plate to end the game.
Baez is having a brutal July so far. He's hitting .167, with a .186 on-base percentage, .262 slugging, and .448 OPS. Those are the kind of numbers that get someone DFA'd. Baez has just one extra-base hit and 6 RBI this month, to boot.
He's been even worse over these last two series. In those six games, he's gone 3 for 23 (.130), with 0 extra-base hits and 0 RBI.
Baez is killing the Tigers. Keeping him in the lineup every night is essentially forfeiting an entire inning; Detroit sacrifices a guaranteed minimum of three outs each time he plays a full game.
Take a look at Baez's batting stats on the season. Those numbers alone are worthy of ignominy. But put the stats in context with his subpar defense — Tigers radio play-by-play man Dan Dickerson estimated Sunday that 80 percent of Baez's throws to first base are in the dirt — it paints a clear picture: Baez is the worst player in all of MLB.
And worse yet, the Tigers are stuck with him. He has four years and $98 million left on his deal (Al Avila's parting gift to the organization and fans). Baez can opt out after this year, but we all know that won't happen. Baez walking away from the $100 million remaining on his contract is about as likely as opposing pitchers opting against throwing him sliders low and away a foot off the plate.
Imagine where this team might be if it didn't have a two-ton anchor in the batting order night in and night out.
Javy Baez Is The Singular Worst Player In MLB
The Tigers' $23.3 million-per-year shortstop ranks dead last or among the very worst in all four of MLB's main batting statistics.