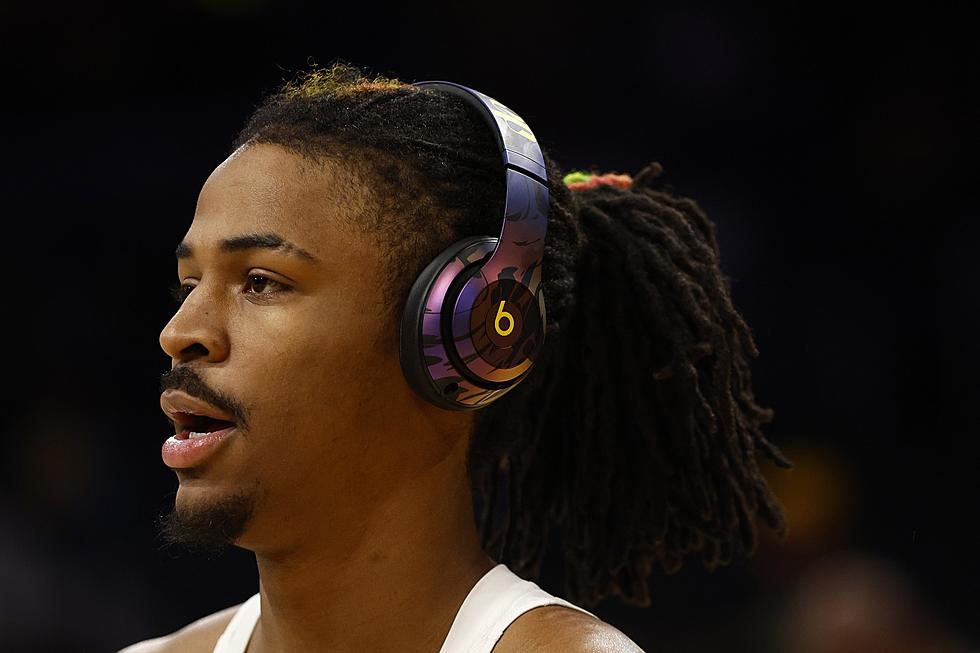 Ja Morant Gets 25 Game Suspension From NBA
Getty Images
Memphis Grizzlies All-Star guard Ja Morant (pictured above) has been suspended for the first 25 games of the 2023-24 NBA regular season by the league and its commissioner, Adam Silver, on Friday morning.
This suspension stems from a social media post from earlier this spring where Morant showed a gun while in the passenger seat in a moving vehicle.
This is the second time that the All-Star guard has been suspended for a gun incident.  He got an eight-game suspension from the NBA back in March after he was shown with a gun in a Denver, Colorado-area nightclub.
The suspension does contain conditions for his return to the court, according to ESPN's Adrian Wojnarowski.  He is now not eligible to join the team for any activities, including training camp and pre-season games.
NBA commissioner Ada Silver had this to say about the suspension:
"Ja Morant's decision to once again wield a firearm on social media is alarming and disconcerting given his similar conduct in March for which he was already suspended eight games, the potential for other young people to emulate Ja's conduct is particularly concerning. Under these circumstances, we believe a suspension of 25 games is appropriate and makes clear that engaging in reckless and irresponsible behavior with guns will not be tolerated.  For Ja, basketball needs to take a back seat at this time. Prior to his return to play, he will be required to formulate and fulfill a program with the league that directly addresses the circumstances that led him to repeat this destructive behavior."
Morant's suspension comes at a bad time for him.  Last year, he signed a five-year contract extension worth nearly $200 million to remain with the Grizzlies.  He was set to make $33.5 million next season, the first year of the extension.
He will now have to forfeit more than a quarter of that due to Friday's suspension.
Contract Status of Detroit Pistons Players After 2022-23 Season
More From The Game 730 WVFN-AM