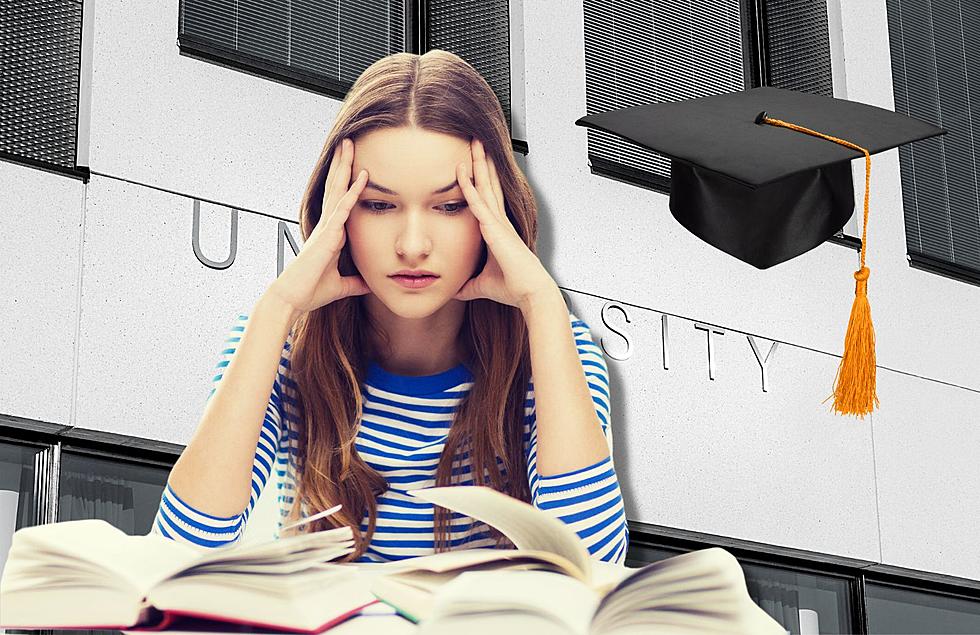 What Are The Top 5 Hardest Colleges To Get Into In Michigan?
Canva
With college acceptances being sent out, you are probably extremely excited for your kids! We are too!
Congratulations! You are almost at the end!
With those acceptances being posted on social media, I wondered what the hardest college to get into was for Michigan.
Thanks to Niche.com, I was able to figure it out.
The 5th place spot goes to College for Creative Studies in Detroit.
College for Creative Studies is ranked #25 in Best Colleges for Design in America.
"The College for Creative Studies is a world-class institution that offers creative thinkers and makers a place to thrive and expand their knowledge and skills through hands-on learning, conceptual thinking, creative problem-solving, visual communication and technical expertise."
Baker College is sitting in the fourth hardest college to get into in the state of Michigan.
Its overall Niche grade is a B-.
The school even has a "BeFree" Tuition Guarantee program for qualified Michigan residents.
The third hardest college in Michigan to get into goes to Andrews University.
According to Niche, it is ranked at #11 in Best Christian Colleges in America.
"Andrews is a highly rated private, Christian university located in Oronoko Charter Township, Michigan. It is a small institution with an enrollment of 1,258 undergraduate students. Admissions is fairly competitive as the Andrews acceptance rate is 49%. Popular majors include Psychology, Speech Language Pathology, and Nursing. Graduating 61% of students, Andrews alumni go on to earn a starting salary of $33,300."
In the number two spot, we have Hillsdale College.
It is ranked #88 in Best Colleges for Art in the entire country.
With a relatively great overall niche score, it makes sense why Hillsdale is ranked so high.
"Founded in 1844, and located on a picturesque 400-acre campus in southern Michigan, Hillsdale College is a private, nonsectarian Christian liberal arts college that operates independently of government subsidy. A dedicated teaching faculty serves a student body of 1,500 undergraduates who study a rigorous, structured core curriculum rooted in the enduring truths of the West. A vibrant student life is animated by an Honor Code asking all students to commit to honor, honesty, duty, and respect. Graduates leave the College shaped by an experience purposed to "develop the minds and improve the hearts," and successfully equipped not only for employment or graduate study, but for lives pursuing the good, true, and beautiful. The College's national reputation benefits from outreach efforts promoting civil and religious liberty, including free, not-for-credit online courses, and the Imprimis monthly speech digest."
What is the hardest school to get into in Michigan?
The top spot goes to...drumroll, please...
University of Michigan - Ann Arbor!
Its overall Niche grade is A+ across the boards, including academics, value, campus, party scene, athletics, and more.
"Michigan is a highly rated public university located in Ann Arbor, Michigan in the Detroit Area. It is a large institution with an enrollment of 29,851 undergraduate students. Admissions is competitive as the Michigan acceptance rate is 26%. Popular majors include Information Science, Business, and Economics. Graduating 93% of students, Michigan alumni go on to earn a starting salary of $49,800."
11 Celebrities Who Attended Western Michigan University