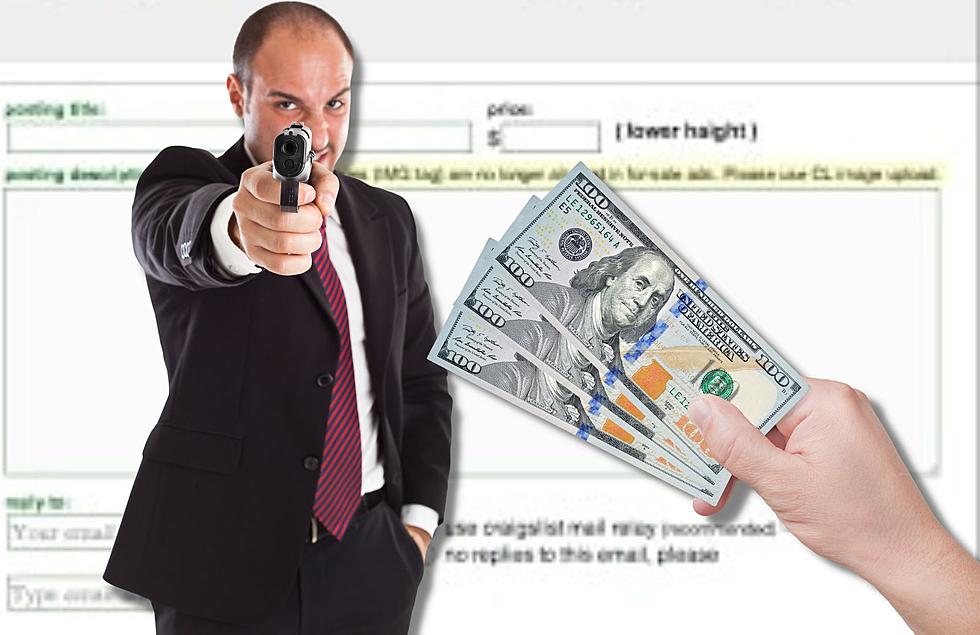 Do You Remember When A Grand Rapids Woman Hired A "Silent" Assassin On Craigslist?
Canva
Sometimes you have to go down a rabbit hole.
Imagine you are on Craiglist looking for a job. You find a very generic job posting so you submit your resume and information for it.
However, once you start communicating with your potential employer, you realize the job description is taking a chilling turn.
You are needed to be a hitman.
Well, that is exactly what happened.
The story and situation goes like this...
Back in 2007, a Grand Rapids woman, Ann Marie Linscott, put out an ad on Craigslist.
If you have not heard the story, you may be thinking, she was looking for a sofa or something extremely trivial.
If you think that, you would be incredibly wrong.
According to court documents, the then 49-year-old posted the Craigslist ad for an extremely generic request for a "freelance" job.
However, once she received communication from a potential person, she would show her real intention by giving additional information about the potential "freelance" job.
The job was essentially for a hitman.
Although Linscott lived in Grand Rapids, she was trying to kill a woman who was living in Oroville, California.
Linscott would provide the name, physical description, age, and work address of a woman that she wanted the hitman to kill.
She would describe to potential people saying she needed a "silent assassin."
All of this would have to be done for her offer of $5,000.
Yes! This woman openly was recruiting for a hitman on Craigslist!
You are probably thinking why was Ann Marie trying to kill this California woman?
Well, according to authorities, the woman's husband was having sexual relations with Ann Marie whenever she would visit Reno and the Butte County.
The two met on an online college course that they were doing together.
But, don't you fret, she was caught very swiftly by the FBI.
Agents arrested Linscott at her home in Grand Rapids. Ann Marie was sentenced to 151 months or 12 and a half years in prison.
25 True Crime Locations: What Do They Look Like Today?
Below, find out where 25 of the most infamous crimes in history took place — and what the locations are used for today. (If they've been left standing.)