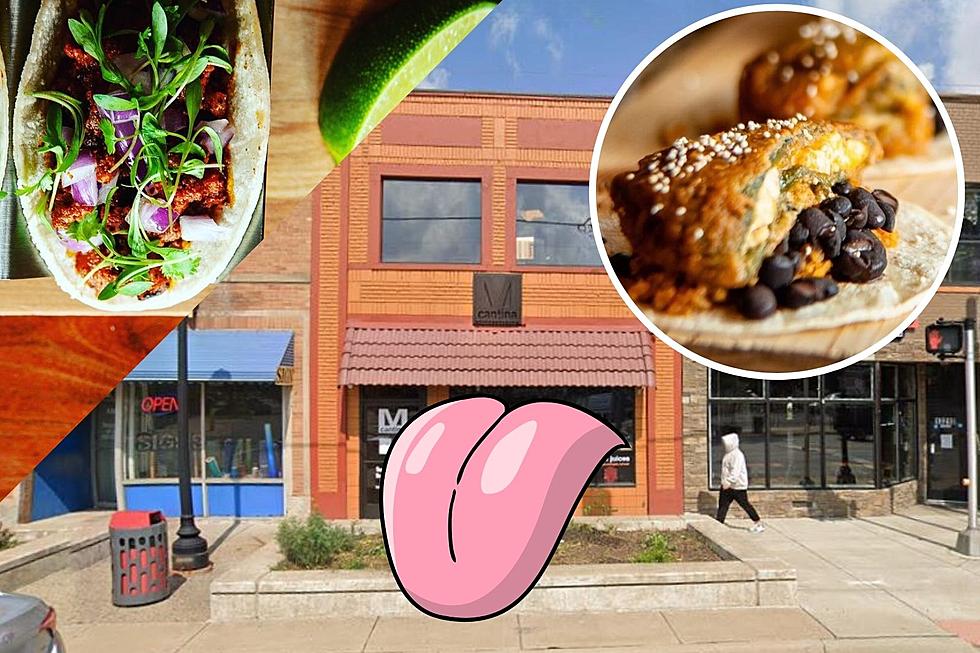 The Most Flavorful, Authentic Tacos in Michigan Might Mean a Road Trip
Credit: M Cantina Facebook, Google Street View, Canva
Yes, tacos are debatable all over Michigan. Which spot has the best? Are they really authentic? And the random person that says Taco Bell is the gold standard.
Tacos can be like pizza -- some are just "okay" while others are "the best you'll ever have." But really, most of it will hit the spot.
That said, Michigan's best taco has been decided.
See Also: Michigan's Faygo Just Introduced Three New Flavors.
Which restaurant has the best taco in Michigan?
The best taco in the state might mean a road trip for most of us.
Lovefood has chosen the best taco in each state around the US. That honor goes to M Cantina in Dearborn, MI. Never heard of it? Just take a look at the winning vittles.
The Chiles Rellenos Taco is a take on a Mexican dish with rolled chicken stuffed with your favorite pepper, cheese and seasonings.
M Cantina's taco version starts with that tradition, adding black beans and rice on a tortilla. The little flecks on top (that look like salt) are actually a micro popcorn garnish.
M Cantina Dearborn
The menu is homemade, creative and authentic. They're located off Michigan Avenue near Schaeffer in Dearborn in the I-94 corridor.
No matter what you order, try the fried sweet plantains. You'll love them. There's even a whole Mexican Street Corn section on the menu.
M Cantina is open every day from 10am-11pm. They have a lot of five-star reviews with pictures on yelp, especially lately. Congrats on the recognition.
What's Left of the Iconic Rosie's Diner in Rockford, Michigan
Made famous in that timeless "Bounty Paper Towel" commercial, Rosie's, dubbed "the most iconic diner in America", was even featured on an episode of the first season of
Food Network's
Diners, Drive-Ins, and Dives
,
American Cookin'
on July 30, 2007. To say the place was popular is an understatement, but that all came to an end when Rosie's Diner, along with Dinerland, closed on October 2, 2011.
Once a tourist hot spot for photos, it lays decaying on the roadside.
Stunning Water Views At 13 Restaurants On Michigan's East Coast
Waterfront Restaurants On Michigan's East Coast, Eastern Michigan Coastline Restaurants, Where can you eat on the water on Michigan's East Coast, waterfront michigan dining
Michigan Restaurants Where You'll Get the Best Steak
From Small Towns to Big Cities in the U.P. and Lower Peninsula these are Michigan's best places to get a flavorful steak.
More From The Game 730 WVFN-AM