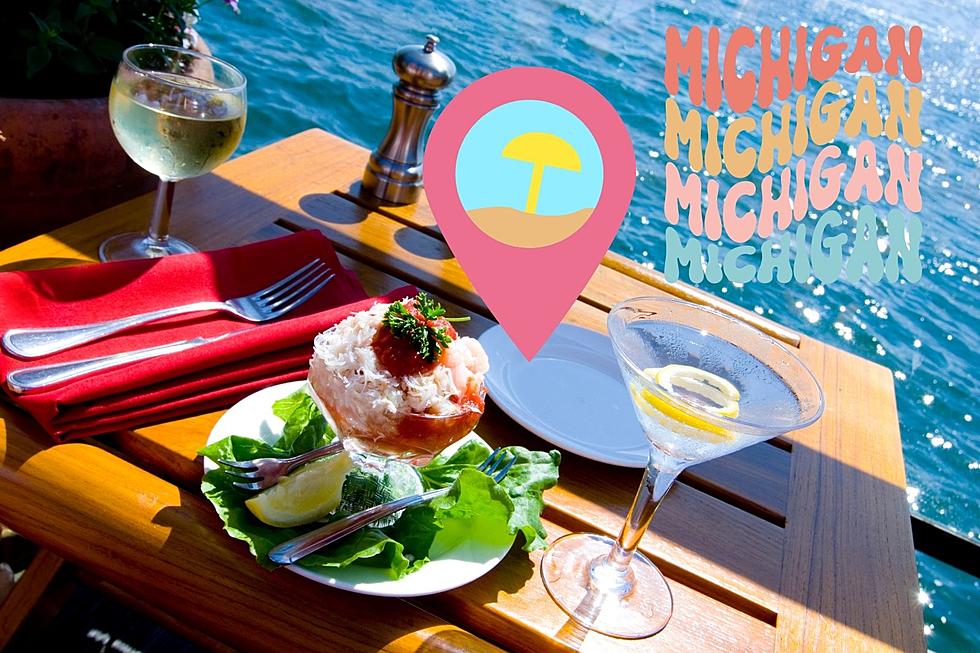 Incredible Water Views at 13 Restaurants on Michigan's East Coast
Credit: Canva
We've acquired or have seen the latest Michigan license plates "Water - Winter Wonderland." It got me thinking about dining along waterfronts along Michigan's East Coast. There's nothing like a great meal, frozen drink and good conversation on the water.
See Also: Abandoned Lake Life: Boats Left to Decay All Around Michigan.
Does Michigan have many waterfront restaurants on the eastern shorline?
It turns out, we have (at least) 13 fantastic spots to stop on a road trip along the water -- or visit while we're staying in Southeast Michigan, the Thumb, Up North or even the Upper Peninsula.
Most of Michigan's waterfront dining places are probably seasonal, right?
Actually, most of the lakefront, riverfront dining options are open year-round. Only a couple are seasonal -- and those are even more special along marinas or in direct view of the occasional tall ship.
Famous Hot Dog Eater, Joey Chestnut, Stops for Lansing Weiner
Are all of Michigan's waterfront restaurants fancy?
Thankfully, many of the spots with water views are casual. A couple around Wyandotte and St. Clair feel higher end with the menu or venue, but still welcome casual diners. Heck, one even has three options in a sports bar, fine(r) dining and a bowling alley with decent food.
How far north and south can you find places to eat on the water?
You can find great places as far north as St. Ignace all the way down to Erie, MI. Along I-75 and US-23 that's about 326 miles or nearly five hours on the road. .
Enjoy the food and the view year 'round.
Stunning Water Views At 13 Restaurants On Michigan's East Coast
Waterfront Restaurants On Michigan's East Coast, Eastern Michigan Coastline Restaurants, Where can you eat on the water on Michigan's East Coast, waterfront michigan dining
What Does Premium Outlets in Birch Run, Michigan Look Like Today?
Michigan's most legendary outlet mall opened in 1986, located just off I-75 approximately halfway between Flint and Saginaw. The mall was originally named Manufacturer's Marketplace/Prime Outlets at Birch Run.
This Fenton Home Sits on its Very Own Private Peninsula
A stunning home on Lake Fenton sits on its very own private peninsula. This four-bedroom, four-bathroom house features lots of nice touches like heated floors in the master suite - which is just steps away from the pool and hot tub.
The $2.5 million price tag is hefty, but wait til you see the pictures and the views.