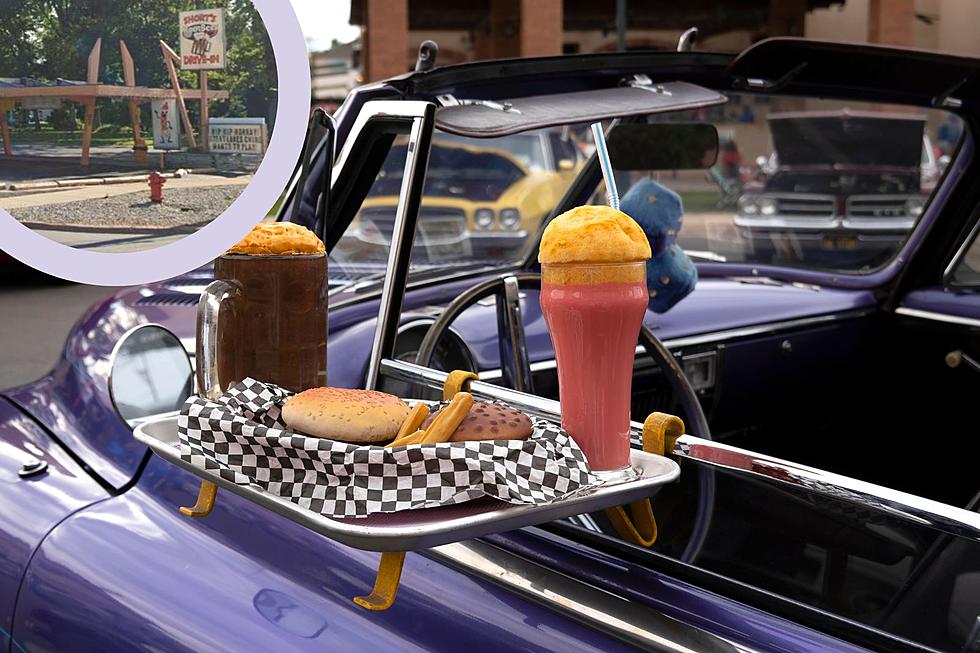 Step Back in Time to Eat at Michigan's Best Drive-In Restaurant
Credit: Google Street View, Canva
Surely many people remember drive-in style A&W restaurants or have been to the popular Chick Inn Drive In located in Ypsilanti, The Flushing A in Flushing, MI near Flint or even a handful of Sonic Drive-In locations around the state.
While those are delicious, only one in Michigan has been deemed the best.
Where is Michigan's Best Drive-In Restaurant?
Recently Mashed released the best drive-in restaurant in each state. Keep in mind, there aren't too many remaining in the country. So, those that get publicity have been at it over 50 years or so.
Michigan's best drive-in restaurant is located in the southern-most part of the Lower Peninsula in Coldwater, MI. Short's Root Beer Drive-In.
Not only do they have delicious hot dogs, like one topped with bacon and homemade bleu cheese, but they still provide car-side service.
See MI's Biggest Tourist Trap
Short's Drive-In Menu
You can get burgers, dogs, sandwiches of all kinds, but you won't find a bigger selection of flavors for shakes, malts and ice cream. For instance, they have a limited time "Dole Whip" flavor right now -- think creamy pineapple... nom, nom, nom. Other flavors include Blueberry Cheesecake, Banana Royale, Coffee Espresso, Red Velvet Cate, Bubble Gum and many more.
Their Dessert Nachos steal the show, though. It's waffle cone "nacho chips" with ice cream covered in caramel sauce. If the dairy isn't your thing, don't worry -- they still serve ice slushees, too.
The only downside will be the cost of gas to get there since it's near the Indiana border at 378 W. Chicago Street, Coldwater, MI 49036. Maybe on your next road trip you can enjoy a small town, big flavor dining experience.
Related: Flint, MI People Keep Driving (Crashing) Through Restaurants (See Pics)
Check Out Michigan's Last Drive-In Theaters
With just a handful left in the country, Michigan boasts 9 surviving continually running drive-in movie theaters still entertaining families under the night sky.
Remembering the Last Days of the Palace of Auburn Hills: Photos
Once the largest NBA arena and hosts to some of the biggest acts in the world, The Palace of Auburn sat decaying before its final demise.Built in 1988, the demolition of the arena began in February 2020. Demolition was completed on July 11, 2020, when the roof was demolished using explosives. Take a look inside the last days of the popular venue.
The 10 Best Brunch Spots in Michigan
Mother's Day Brunch locations all around Michigan