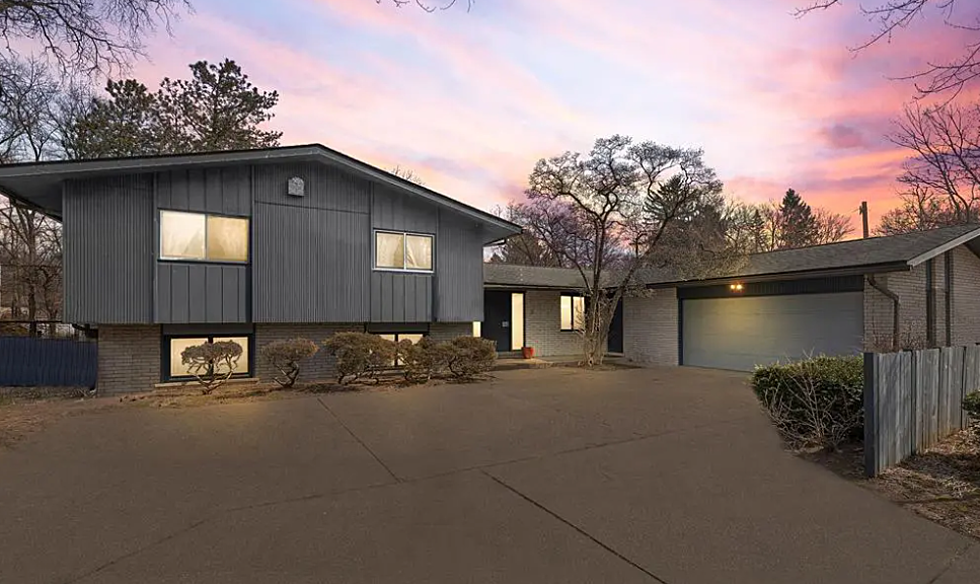 Relive The Past In Unique Michigan Mid-Century Home
Historic Detroit Realty via Redfin
This Southfield, Michigan mid-century split-level home is reminiscent of the house featured on the television show 'The Brady Bunch'.
One very unique difference you will see in the photo gallery below is the basement. I don't recall any of the Brady kids shooting pool, drinking at a bar, or using a sauna.
The four-bedroom home has a total 70s vibe and even features a groovy underground pool. Priced at just $315,000 - this home has received multiple offers according to its Redfin listing.
Additional features of the home include the following,
Large living room
Dining room with access to the patio and pool
Kitchen and breakfast nook
Attached garage
3.5 baths (including one with a mirrored ceiling)
The entryway inside of the house is super retro with the glass-surrounded front door, exposed brick wall, and mirrored closet. From the draped curtains in the main living room to the paneled walls in the family room, this home will truly take you back in time.
The home also sits on a cul-de-sac for an added sense of privacy. This Southfield home is the perfect party place, I can picture the pool parties now. Make yourself a martini and take a tour through this blast from the past home in Michigan.
Southfield, Michigan Unique Mid Century Home
Under $500K For This Lakefront Waterford Party House
$7M Unfinished Home on Torch Lake is Strangest House on the Block
This unfinished home on Torch Lake in Michigan looks like something from a fairy tale and comes with a price tag of $7 million.