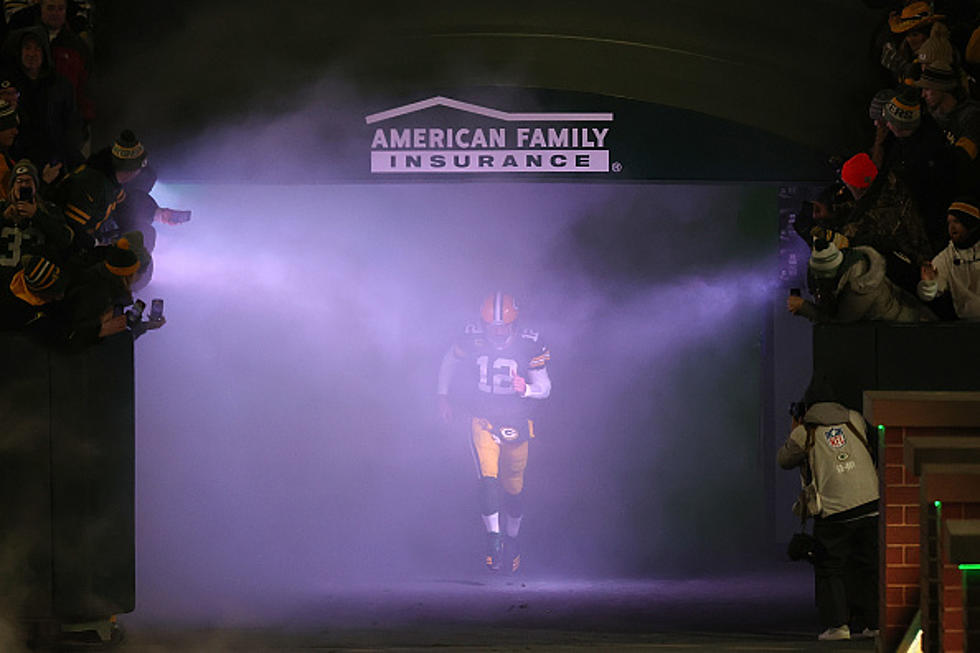 Can Aaron Rodgers Reverse The 54-Year Curse For New York Jets?
Getty Images
Aaron Rodgers has some history to put in the past for Gang Green fans. It was January 12, 1969 when New York Jets quarterback Joe Namath disappeared into the locker-room waving his one index finger after defeating the Baltimore Colts in Super Bowl III, 16-7.
The Jets were 19 1/2 point underdogs. Some say that Namath "made a deal with the devil to win that game." I think that's a bit extreme but for a myriad of mostly self-inflicted reasons, New York's AFC franchise has not been back to the Super Bowl since. Now the quest of "reversing the curse" rests on the shoulders of Aaron Rodgers.
Rodgers won't wear his traditional #12, as it has been retired by the Jets in honor of Namath. The Jets only Super Bowl MVP offered to "allow" Rodgers to wear #12 to entice the 4-time season MVP quarterback to come to New York. It wasn't necessary. Rodgers will wear his old University of California number, 8.
Can Rodgers bring the Jets to their first Super Bowl in 54 years? The simple answer is, yes. According to newsday.com columnist Tom Rock, when he appeared on The Drive with Charlie & Dan last month, the Jets truly believed that they were a quarterback away last year, not just from the playoffs, but competing for a championship. This is a very similar situation to Tom Brady going to a talent-laden Tampa Buccaneers team in order to quickly help them win a Super Bowl. Rodgers is not Brady but does he have to be?
Aaron Rodgers will have a group of young, effective weapons on the offensive side of the ball. Wide receivers Garrett Wilson, Mecole Hardman and Allen Lazard, along with running back Breece Hall will provide Rodgers with a talented selection of options. The Jets should add offensive line help in this weekend's NFL Draft, to help protect their new star.
The Jets defense is becoming a Robert Saleh trademark. Defensive tackle Quinnen Williams and cornerback Sauce Gardner are elite young players. Saleh's defense skyrocketed in thegameday.com power rankings to #4 at the conclusion of last season. If Aaron Rodgers can be average, the Jets should make the playoffs and compete. If Aaron Rodgers plays at an elite level, the New York Jets have the talent on offense and defense to return to the Super Bowl. A lot has to go right for that to happen but for now Jets fans can dream that "the Namath curse" will be reversed after 54 years.
SPAC Confirmed: These Artists Will Play Saratoga In 2023
25 dates have been confirmed and are either on sale or about to go on sale for the 2023 season at Saratoga Performing Arts Center. Here is your complete guide.
2023-2024 Capital Region Concert Calendar
This Concert Calendar is updated regularly so keep checking back for the latest!
Abandoned New York Mansion with Left Sports Car In Garage
Everything was left behind in this Upstate New York mansion and I mean everything. Pianos, arcade games and wait until you see the classic car left in the garage.