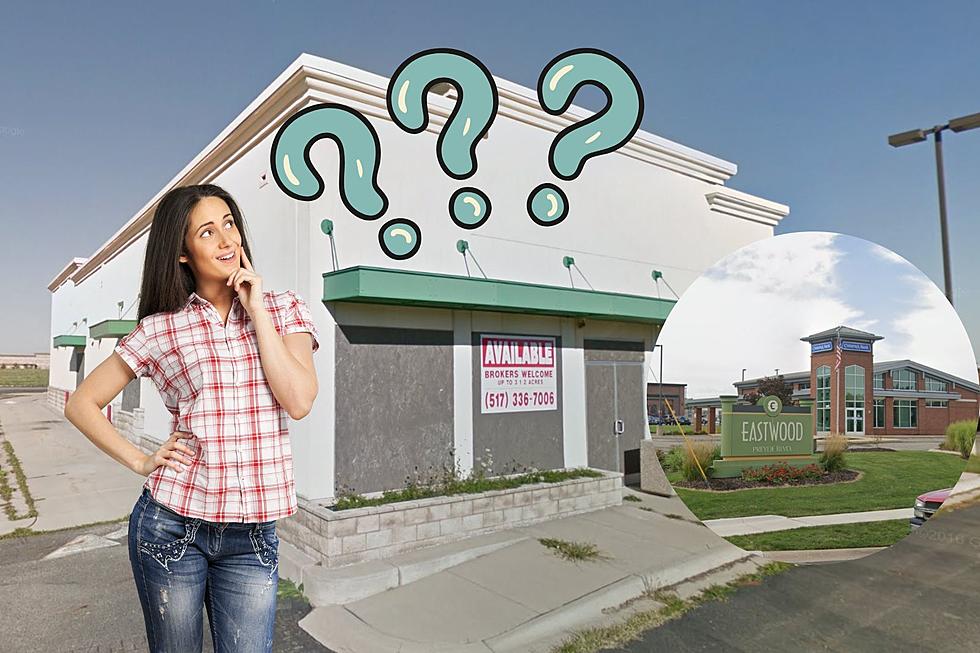 What's Happening To The Old Krispy Kreme Building In Lansing?
Google Streetview and Canva Pro
Lansing's Eastwood Towne Center will see a lot of new and exciting changes coming soon.
A new Panda Express location is hoping to open this fall (2023) just south of Champp's. Eastwood Towne Center (and Lansing for that matter) are also going to be welcoming the area's first and only Dave and Buster's. There's no word on when that'll be open just yet, but many big kids at heart are eagerly waiting.
Eastwood Towne Center
If you've been by the Eastwood Towne Center lately, or even if you've just driven past that area on Lake Lansing Road, you may have noticed some construction work being done on the old Krispy Kreme building.
This building has been vacant since Krispy Kreme closed back in 2009. But that hasn't stopped McAlister's Deli from buying it and transforming it into something new.
If you've been curious about the construction work, that is indeed what's been going on. The Lansing State Journal reported that McAlister's Deli bought that location because it's "highly visible, centrally located", in addition to the fact that it's bigger than the space they currently occupy inside the Eastwood Towne Center.
McAlister's Deli
The plan is to take the old Krispy Kreme building down to the studs and build it back up again into a "state-of-the-art" McAlister's Deli. From there, the current staff would retain their jobs and just move over to the new location.
At this time, there is no word on when this endeavor will be finished. However, they are certainly working diligently on the tear-down process. Until then, the current McAlister's Deli inside the Eastwood Towne Center will remain open.
These 15 Chain Restaurants are So Yummy that We Must Have Them in Lansing
Don't misunderstand; Lansing's food scene is absolutely incredible! It's got a variety of restaurants serving up a slew of delicious cuisines. But we think there's always room for improvement. Here are 15 chain restaurants that are so good that we think they should be added to Lansing's lineup, pronto!
25 Businesses That Could Replace Bed Bath & Beyond at the Meridian Mall