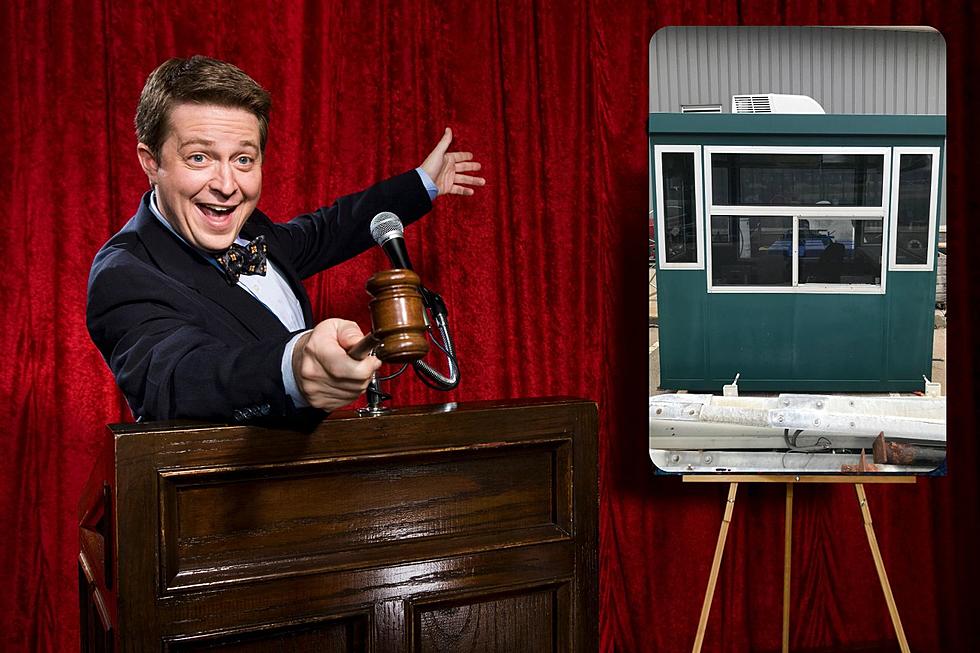 Weird Stuff For Sale—MSU is Auctioning Old Parking Booths
MSU Surplus Store via Facebook and Canva Pro
If you've ever driven and parked on the campus of Michigan State University, you know how much of a hassle it is. The parking spots are very few and far between, and they'll cost you a pretty penny too.
Parking at Michigan State University
If you've done any parking on MSU's campus recently, you might notice that one of the biggest changes is that people are no longer manning the gates.
MSU has gone digital.
The days of handing someone cash for them to, in turn, hand you a parking ticket are over. And since there are no more live people handling parking anymore, there's no need for the parking booth in which they once sat.
But, instead of these parking booth structures remaining on site and becoming weathered with age, MSU has decided to sell them. As if they don't make enough money from parking...
If you have ever been personally victimized by the cost of parking on MSU's campus, this could be the perfect purchase for you. Sure, you'll have to shell out $500 to purchase one of these old parking ticket booths, but imagine this as a possibility...
Do you live somewhere near campus? Maybe set up your own ticket parking booth in your front yard and sell spaces to park during MSU football games? Or you could use it for something completely different. Build a playhouse for the kids, use it as a lemonade stand, or even as a deer blind... the possibilities are endless.
But I would hurry, the MSU Surplus store is auctioning these booths only for the next 9 days or so (at the time of writing this article). Get all the info and place your bid HERE.
8 Weird Finds on Michigan's Facebook Marketplace
You know it's an odd collection of items from Facebook Marketplace when the weirdest thing you find isn't haunted dolls. From interesting items for sale to ridiculous prices, check out some of the oddest things for sale on Michigan's Facebook Marketplace.
Firetruck For Sale in Grand Ledge, Michigan
Facebook Marketplace has some interesting items for sale. If you want a haunted doll, you'll find it. Or maybe you're looking for a riding lawn mower, you'll find that as well. But how often do you come across a firetruck for sale? Check out this one for sale out of Grand Ledge, Michigan.
Unique Campers For Sale on Michigan's Facebook Marketplace