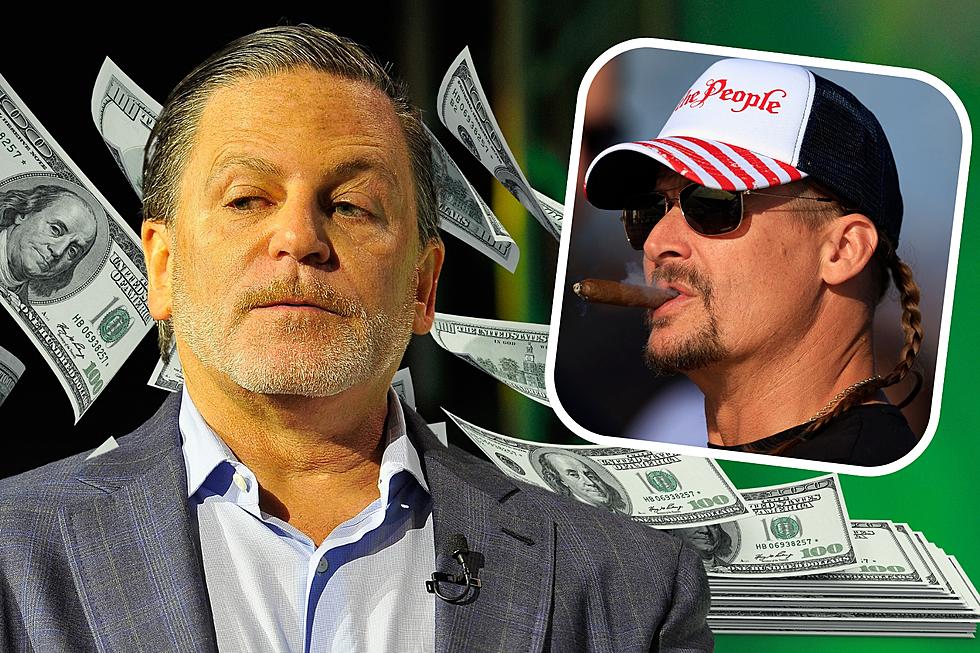 Richest Man in Michigan Is Worth 122x More Than Kid Rock
Photos via Getty Images North America and Canva
$150 million dollars is a lot of money, right? The average American would have to work for more than two thousand years and not spend one penny of it to build a fortune like that.
According to Celebrity Net Worth, that's about what Michigan's own Kid Rock has amassed throughout his career as a singer, rapper, actor and musician. Most of us will never see money like that. But how crazy is it to think that the richest man in Michigan is worth more than 122 TIMES as much as Kid Rock?
Forbes publishes an annual list of the world's richest billionaires. Michigan's highest entry on the list is Daniel Gilbert, with an estimated net worth of $18 billion.
Wanna see that with all the zeroes? Check this out: $18,000,000,000!
How Did Daniel Gilbert Get So Rich?
Daniel Gilbert wasn't born with a silver spoon in his mouth - he's a self-made billionaire. Back in 1985, he co-founded the company that would eventually become Quicken Loans - now the largest home loan originator in the United States. (He was just 22 at the time - chew on that!) He now also owns the NBA's Cleveland Cavaliers. Gilbert is a Michigan State grad, and got a law degree from Wayne State University as well. Born in Detroit, he now makes his home in Franklin, Michigan.
Gilbert's $18 billion is a lot of money, but according to Forbes, there are 91 people in the world who are even richer than that! You can peruse their whole list here.
25 richest people in America and how they did it
Shocking! Here Are The Richest Cities In Michigan!
We all know one community we think is better off than the other. Whether you talk highly about that community, or they think they're better than you, here are the richest cities in Michigan.