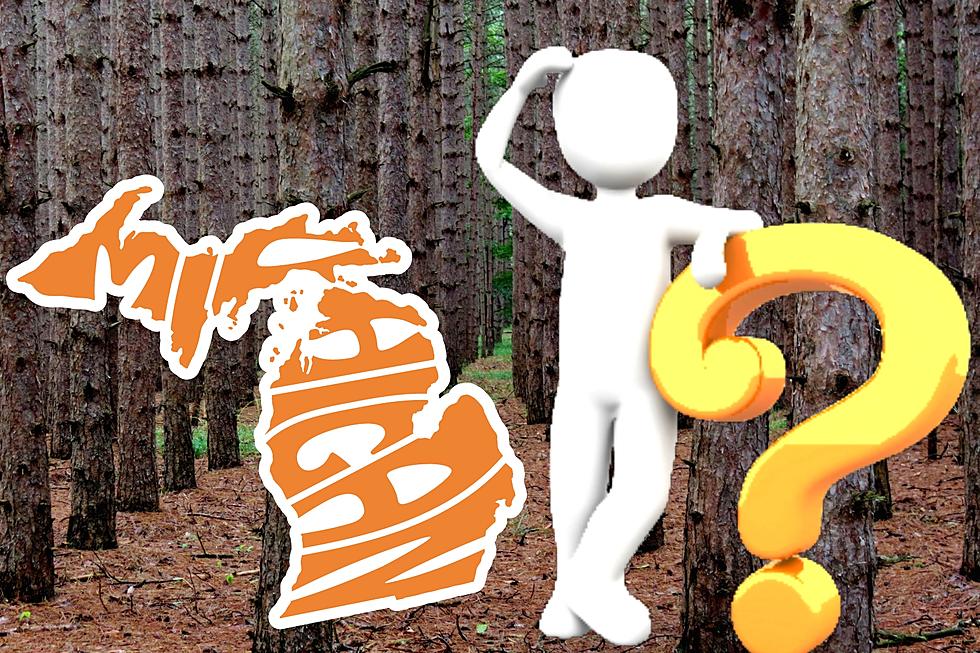 Do You Know Who Owns the Most Land in Michigan?
Photos via Canva
Ever wondered who owns the most land in the state of Michigan?
The quick answer is the government. Combined, the State of Michigan and the Federal Government own almost a quarter of all the land in the state - about 8,500,000 acres in all.
But what about private landowners? Not counting the government, who owns the most land in Michigan?
Michigan's Largest Private Land Owner
The identity of Michigan's largest landowner is something that has changed three times in the last 20 years. Let's follow the bouncing ball:
"In 2005, Plum Creek Timber Company, Inc., a real estate investment trust (REIT), bought 650,000 acres in the Upper Peninsula from Escanaba Timber LLC, previously Mead Paper, MeadWestvaco, and NewPage Corporation," according to A-Z-Animals.com.
Plum Creek Timber Company was then the largest private landowner in the state of Michigan until they were bought out in 2015 by Seattle-based timber giant Weyerhauser.
In late 2019, Weyerhauser sold its timberlands in Upper Michigan to Lyme Great Lakes Holding LLC, an affiliate of The Lyme Timber Company LP, for roughly $300 million. This included approximately 555,000 acres in Alger, Baraga, Chippewa, Delta, Dickinson, Houghton, Iron, Luce, Mackinac, Marquette, Menominee, Ontonagon, and Schoolcraft Counties.
What Does Lyme Timber Company Do?
Its name implies a lot, but according to LymeTimber.com, there's more to it than just farming wood.
In addition to the half-million-plus acres it owns in Northern Michigan, Lyme Timber also manages approximately 800,000 additional acres of forest in New York, Pennsylvania, West Virginia, Tennessee, Alabama and Wisconsin. Lyme Timber proclaims itself as "a leader in land conservation, sustainable forest management, and ecosystem services, having conserved over 800,000 acres of working forest over the past 20 years and developed business lines in forest management services, wetland mitigation banking, and carbon sequestration."
Hidden Gems of Michigan's Upper Peninsula
No matter what you're into - dining, boating, hunting, outdoor sports, and everything in between, you'll find something you'll love in these small towns in Michigan's Eastern Upper Peninsula.
More From The Game 730 WVFN-AM