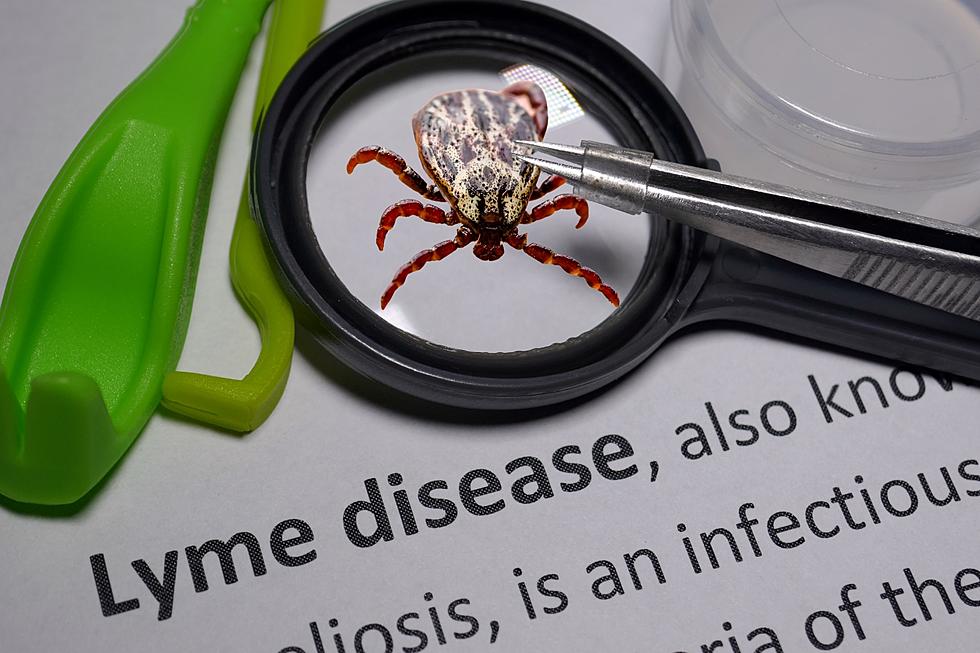 You're More Likely to Get Lyme Disease in These Michigan Counties
Photos via Canva
Michigan's a great place to enjoy the outdoors.
Unfortunately, in the warmer months, some Michigan counties are also a great place to contract Lyme Disease.
What is Lyme Disease?
According to the Mayo Clinic, "Lyme disease is an illness caused by borrelia bacteria. Humans usually get Lyme disease from the bite of a tick carrying the bacteria."
Left untreated, Lyme Disease symptoms can progress from a rash, fever and chills to more serious problems such as facial paralysis or arthritis.
In Michigan, blacklegged ticks are the culprits. Not all blacklegged ticks in the state spread Lyme Disease; in fact, there are several Michigan counties where although blacklegged ticks are present, there's no evidence that suggests they're infected with the bacteria that causes Lyme Disease, according to state officials.
What Parts of Michigan Are Bad for Lyme Disease?
Grassy, brushy and wooded areas are the perfect habitat for ticks of all kinds, including the blacklegged variety.
Parts of Michigan's Upper Peninsula - particularly along the Wisconsin border - see far more reports of Lyme Disease than much of the rest of the state. There are a handful of counties in the Lower Peninsula that have not reported any cases of Lyme Disease at all since 2000.
We've ranked all 83 Michigan counties by their numbers of confirmed Lyme Disease cases between 2000 and 2020. The actual numbers are likely far greater according to tickcheck.com, which estimates only about 10% of true cases of Lyme Disease are ever actually confirmed by health professionals. Take a look and see where your county stands.
Lyme Disease by County in Michigan
Some of Michigan's most rural counties have had the highest number of confirmed cases of Lyme Disease since 2000. Here are all 83 Michigan counties ranked by total number of confirmed cases of Lyme Disease between 2000 and 2020, as reported by
tickcheck.com
.
More From The Game 730 WVFN-AM