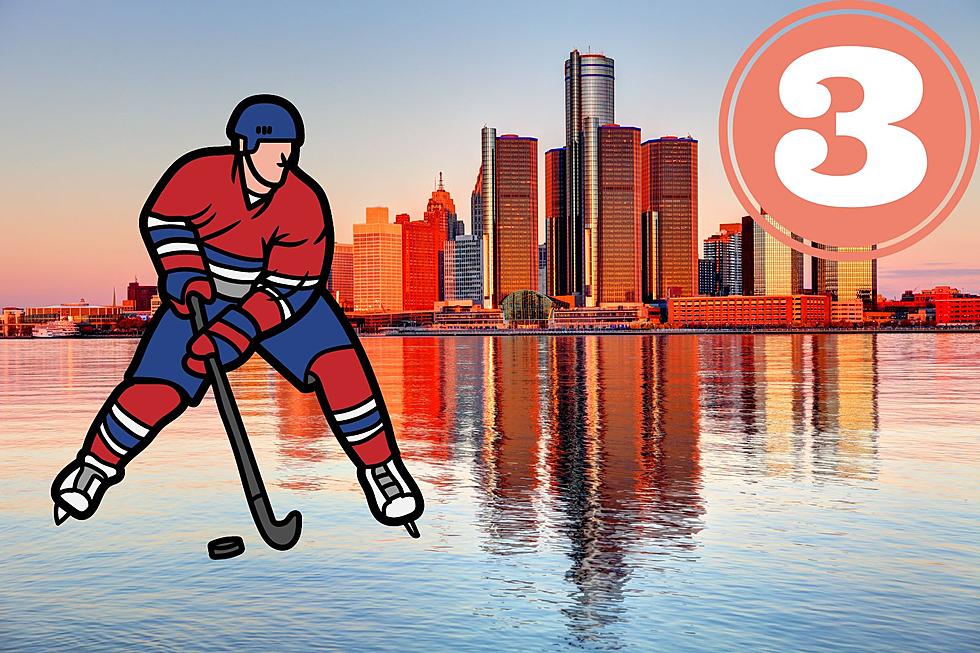 Michigan is Home to One of the Best Cities for Hockey Fans
Canva Pro
When you think of hockey in Michigan, you immediately think of The Detroit Red Wings.
I mean, there's a reason why it's called Hockeytown. The Red Wings have had an amazing record when it comes to Stanley Cup wins, and the games are always a pleasure to attend. Plus, the fans are just loyal and the energy that takes over downtown Detroit when there's a game is unmatched.
Hockeytown U.S.A.
All of this is to say that Detroit, Michigan is a pretty outstanding town when it comes to hockey. And that's why WalletHub named Detroit the 3rd best city for hockey fans for 2023.
Sadly, the Wings didn't make it to the Stanley Cup finals, the Florida Panthers and Vegas Golden Knights did. However, that doesn't mean that Detroit isn't amazing when it comes to hockey.
Best Cities for Hockey Fans
When deciding what makes a city great (or terrible) for hockey fans, WalletHub looked at over 20 different factors, here are just a few;
Performance Level of NHL Teams
Number of Stanley Cup Wins
Average Ticket Price per game
Fan Engagement
Stadium Capacity
For Detroit, all of this added up to making it the third-best city for fans, behind Boston, Massachusettes in first place, and Pittsburgh, Pennsylvania in second place.
Michigan Loves Hockey
When it comes to hockey fans for the rest of the state of Michigan, Michiganders come out on top as well. Of the whole list of 75 hockey fan cities, Michigan has eight cities that make the list, including Ann Arbor at number 28 and East Lansing at number 48.
If you want to see how the rest of the nation shakes out, check out the full list HERE.
Michigan State Alumni Who Own Professional Sports Franchises
MSU is one of the universities with the most alumni who own franchises among the four major professional sports leagues in North America.
Unbreakable Sports Records and the Athletes That Set Them
There are just some sports records so amazing that it's unlikely any other athlete will even be able to approach them.
More From The Game 730 WVFN-AM