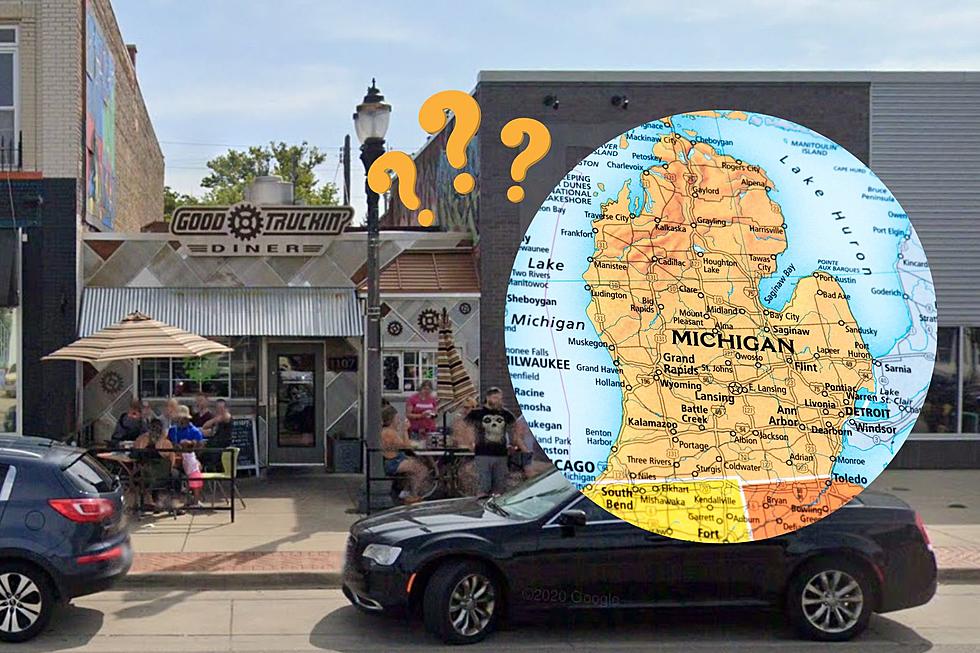 Lansing's Good Truckin' Diner is Expanding to Another Michigan Location
Google Streetview and Canva
When it comes to restaurants that serve up a delicious breakfast or brunch, Lansing has no shortage of them. In fact, we have so many that we've decided to share the love.
Best Breakfast in Lansing
Lansing is home to over 20 different joints serving breakfast, and all of them are spectacular in their own right...The People's Kitchen has its "Really Good Fu%@ing" Pancakes; Gump's BBQ has its brisket breakfast burrito; and the list goes on. However, there's only one breakfast spot in Lansing that is so good that it was voted the "Best Diner in Michigan" and got a second location.
And that would be Good Truckin' Diner.
According to Crain's Grand Rapids Business Journal, Good Truckin' Diner is opening up a location in Grand Rapids in the East Hills neighborhood where the old Royals pizza place was.
Good Truckin' Diner
The owner of Good Truckin' Diner, Nick Sinicropi, has had his eyes on a spot in Grand Rapids for a while and was happy when he could nab this spot.
Just like the Lansing location, Sinicropi is bringing his delicious and eclectic food offerings to Grand Rapids with dishes like "Music City Hangover" (Nashville hot chicken, pickles, and medium eggs on biscuits smothered in sausage gravy, topped with pepper jack cheese), the South by Southwest burrito (steak, black beans, corn, onion, pepper, fried jalapeno, pepper jack, potato, ranchero sauce, crema, and cilantro), and the ever-changing pancakes and tacos on the specials board.
These 22 Lansing Restaurants Serve Up the Best Breakfast Around
They say that breakfast is the most important meal of the day. Now, I don't know who "they" are exactly, but I have to agree. In fact, I would go so far as to say that breakfast is the best meal of the day...that's why so many places serve breakfast at any time of the day. When it comes to awesome places to get breakfast, the Lansing area has no shortage. Look through the gallery below and think about what kinds of breakfast plans you want to make for this weekend.
Best Breakfast Burritos in the Lansing Area
I feel that not only is breakfast "the most important meal of the day", it's also the best meal of the day. That's why there's such thing as brinner (breakfast for dinner) and diners/restaurants that offer breakfast items 24/7. The epitome of delicious and portable breakfast options is a breakfast burrito. If you want a hearty breakfast that's filling and perfect for on-the-go eating, a breakfast burrito is the way to go. We've put together a stuffed list, filled with the best breakfast burritos in the Lansing area, and here's what we've come up with. Check out the mouth-watering gallery below.
These 30 Restaurants have the Best Brunch in the Lansing Area
Lansing has a pretty excellent food scene, especially when it comes to brunch options. If you love living that mimosa life, then look no further. This gallery has the 30 best brunch spots that the greater Lansing area has to offer.
More From The Game 730 WVFN-AM