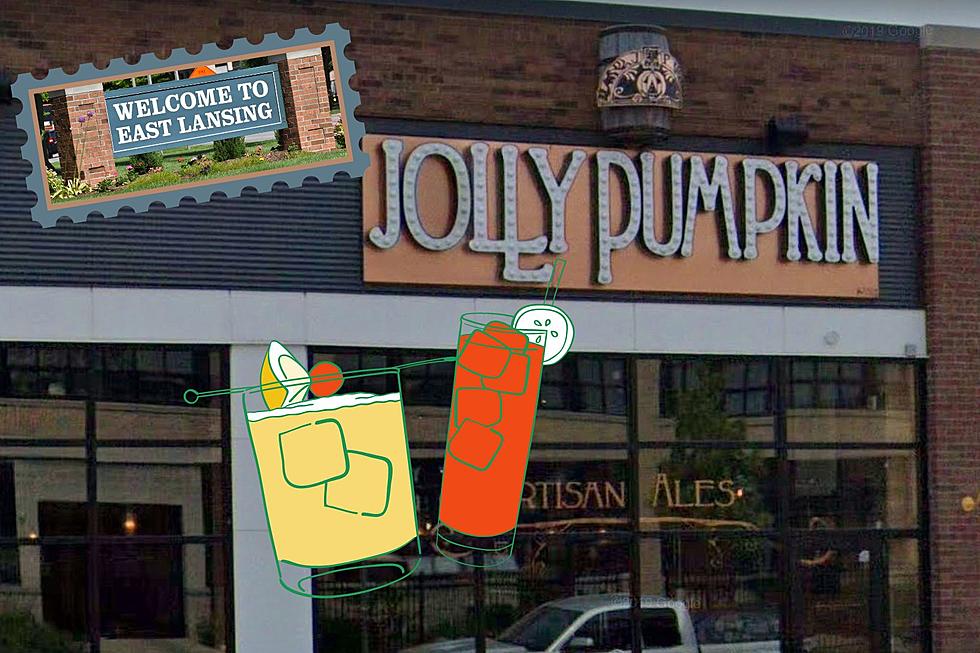 Jolly Pumpkin is Expanding and Adding to the Downtown East Lansing Bar Scene
Google Streetview and Canva Pro
Downtown East Lansing is an ever-changing tapestry. And it's about to change yet again with the addition of a new bar.
Jolly Pumpkin is Expanding in Downtown East Lansing
The owners of the Jolly Pumpkin Cafe & Brewery in Downtown East Lansing have decided to expand and bring their other venture, a spirits bar called Mash, right next door, as they are taking over the adjoining space.
According to the Lansing State Journal, BL Mash East Lansing LLC (the company that operates Jolly Pumpkin) received approval from the East Lansing City Council for "a special use permit and expanded liquor license".
Previously, Jolly Pumpkin was only able to serve the beer and wine that they made in-house. Now, they can serve liquor and spirits from other brands. And this special licensing applies not only to Mash but will apply to Jolly Pumpkin as well.
New Bar Coming to Downtown East Lansing Isn't Geared Towards Students
Downtown East Lansing is right across the street from the campus of MSU, making its bars highly populated and frequented by students. However, that's not really the vibe Mash is going for.
Let's say you've been to a "Thirsty Thursday" all-day drink-a-thon at a Downtown East Lansing bar... that's not the scene you can expect coming to Mash. One of the partners of BL Mash East Lansing LLC, Jon Carlson, said Mash "will serve cocktails, beer and wine, and offer live music. The bar will cater to young professionals and adults, rather than Michigan State University's students."
The approval for the expanded liquor license just occurred at the end of June 2023, so no word just yet on when the bar will be open for patrons.
In the meantime, check out some other bars and eateries open in East Lansing, below. Or check out the other Mash locations open in Ann Arbor and Ypsilanti.
Awesome East Lansing Eateries That are Open Late Night
Whether you've been up late at night working, studying, or (let's be honest) partying, you might be in need of some late-night grub. You're in luck because East Lansing has a good amount of places that are open until at least midnight, some even later, for you to grab a bite to eat. Check out the list below.
Google Maps Images That Show Just How Much East Lansing, Michigan Has Changed
From businesses closing and opening to old buildings coming down and new ones going up, there is so much that has changed about downtown East Lansing. Could you recognize it from these pictures? Join us for a walk down memory lane as we take a look at East Lansing, then and now.
More From The Game 730 WVFN-AM