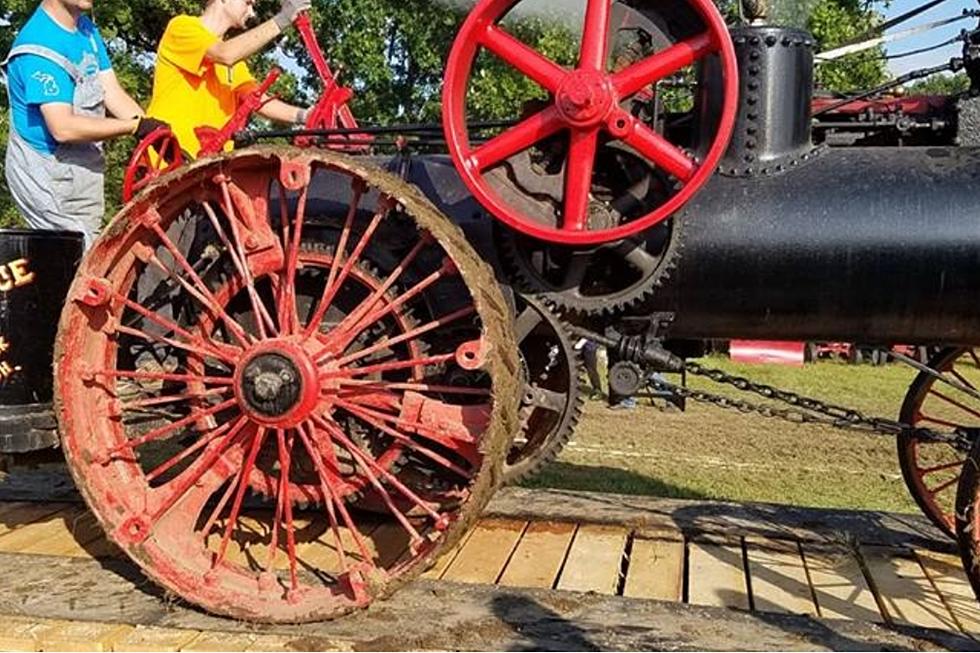 Free Museum Day: No Fee to See 10 Jackson County Museums
Photo via Experience Jackson
It's free to enjoy the exhibits at ten different museums in Jackson County on Saturday, May 13, 2023 from 10am until 4pm.
It's the 6th annual Jackson County Free Museum Day. Participating museums will be offering guided or self-guided tours, historical demonstrations, and kid-friendly activities, depending on the location.
"Our museums focus on everything from transportation to musical instruments, historical buildings, schoolhouses, and fine art," said Rachel Buchanan, Marketing and Development Manager for Experience Jackson. "On this unique day, we welcome you to dive into the rich history and culture that Jackson County has to offer at these locations".
Here are the museums which will be participating this year.
Located on M-50 in Brooklyn, this farmhouse tavern used to be a popular stop on the Old Chicago Road back in the 1800s. The tavern is now part of the Cambridge Junction Historic State Park.
---
Here's what Experience Jackson has to say about Jackson's Ella Sharp Museum:
The Ella Sharp Museum provides opportunities for everyone to explore, engage in, and enjoy history and the arts. The artifacts and artwork you can find at Ella help preserve Jackson's history. The Ella Sharp Museum features an 1860's log cabin, the Dibble one-room schoolhouse, country store, print, doctor's office, wood shop and the Merriman Sharp Farmhouse.
The Ella Sharp Museum is located on Fourth Street in Jackson.
---
You'll find this one on West Michigan Avenue in Grass Lake. Designated a National Historic Building, the Coe House dates back to the early 1870s. Since its purchase by the Grass Lake Area Historical Society, the house has undergone extensive renovations to preserve its Victorian-era style.
---
This museum is located on Fairview Street in Hanover at the original Hanover High School. Visitors are invited to play on the more than 100 fully-restored reed organs on display inside, and take in nearly 90 acres of outdoor displays as well honoring the area's rich rural and agricultural history.
---
A century ago, Jackson County was quite the crossroads for railway travelers. The Lost Railway Museum on West Michigan Avenue in Grass Lake pays homage to those days. A virtual train ride experience is now available to simulate what riding the rails back in the early 1900s would have been like.
---
If you're into Victorian architecture, be sure to visit the Mann House on Hanover Street in Concord. Built in 1883, this home still contains heirlooms and personal items from the family that lived there so many years ago.
---
The Tompkins Historical Stewart Farm Museum "features a farmhouse museum, rug looms and black smith demonstrations, a replica frontier log cabin, an 1880's school house, and a working windmill," according to Experience Jackson. It's located on Tompkins Road in Rives Junction.
---
Get a glimpse into pioneer life in 1850s Michigan! This museum's been on the National Register of Historic Places for half a century. Learn about woodworking and blacksmithing, and what being a student in a one-room schoolhouse would have been like. The Waterloo Farm Museum is on Waterloo Munith Road in Grass Lake, and the schoolhouse is three miles north.
---
Ye Ole Carriage Shop Auto Museum is on Henderson Road in Spring Arbor. Detroit's synonymous with the auto industry now, but in the earliest of days, Jackson led the automotive charge. This museum features 18 vehicles that were built in Jackson, along with plenty of other historical automotive memorabilia.
---
Michigan's made countless contributions to war efforts throughout America's history. You can learn about them at Michigan's Military Heritage Museum, located on North Wisner Street in Jackson.
You can get further details about Jackson County Free Museum Day here.
Check Out All These Kid-Friendly Museums in Michigan
Whether you're looking for local children's museum where you can take the kiddos for an afternoon, or looking for an excuse to take a road trip to another part of the state, Michigan offers a wide selection of kid-friendly museums where you and the family can lose yourselves.